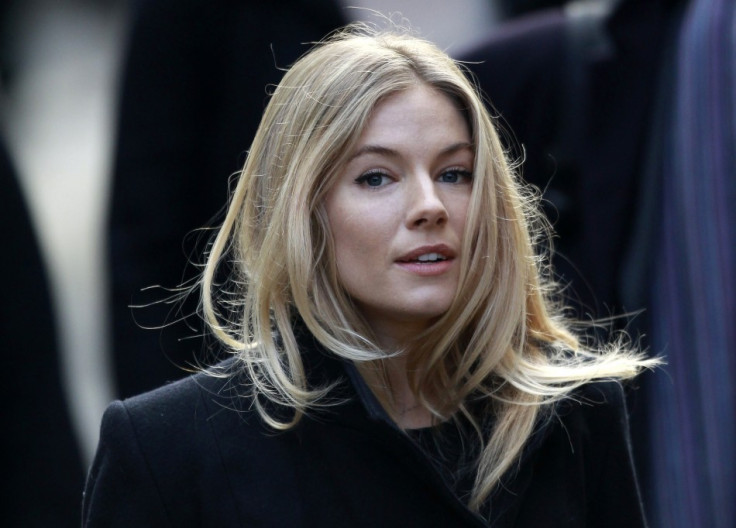 Sienna Miller felt "violated" by having her phone hacked and being put under a "web of surveillance", the actress and model told the Leveson Inquiry.
"Every area of my life was under constant surveillance," she said.
Miller outlined the "damage" it had caused her relationships with friends and family, as private details of her life known only by a few people close to her were reported by the press.
"Horribly, I accused friends and family of selling stories," she said.
It was "baffling" how the information got out, though it was later revealed her phone messages and emails had been hacked, as well as those of the people close to her.
"I feel terrible that I would even consider accusing people of betraying me like that, especially people who would rather die than betray me."
The intrusions left her "scared" and "intensely paranoid".
She also told Leveson how papparazi "abused" and "spat at" her.
Their pusuit of her on motorbikes was a "daily occurance" and "really terrifying".
She spoke of being a 21-year-old woman being chased down dark streets by a "pack of men" with cameras, which she found "very intimidating".
In May 2011, Miller secured £100,000 in damages from News International after it admitted people working for its now defunct Sunday tabloid News of the World hacked into her phone.
"I was very nervous of taking on an empire that is richer and more powerful than I will ever be," Miller said.
After being shown a "stack of evidence" by police, including a private investigators notes that detailed her phone numbers, pins and email address password, Miller felt she "couldn't not do something about it".
She described the detailed notes on her and those around her, by private investigator Glenn Mulcaire, appeared like her life was a "project".
Miller said she's "still waiting for full disclosure" from News International about the extent to which she was under surveillance.
In one incident of tabloid intrusion, Sienna Miller spoke of a photo appearing in the Daily Mirror, accompanying a story accusing her of being drunk and behaving badly at a charity event for sick children.
It was an event for childrens' charity Starlight, of which she is an ambassador.
She had been playing with a "very ill child" who was pretending to shoot her. As Miller was playing being shot, a photographer took a picture.
The Daily Mirror then cropped the ill boy out of the photo, with Miller's pose making it look like she was drunk.
A successful libel action saw Miller awarded damages and an apology from the newspaper.
Miller now has an injunction, preventing press intrusion into her life.
"I had to fight tooth and nail to acquire the freedom that I have now," she said.
In the day before Miller gave evidence to Leveson, the parents of Madeleine McCann told the inquiry they had also been hounded by papparazi.