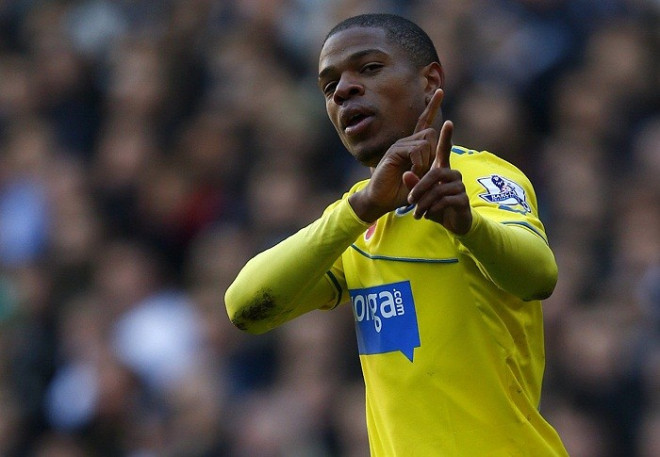 Newcastle manager has revealed that it will be difficult for the Magpies to secure a permanent deal for in-form striker Loic Remy in the summer given his current goal scoring form.
The player is on loan at St.James' Park from Queens Park Rangers and has been in scintillating form thus far for the Magpies, scoring the winner against Aston Villa to secure their first home win in 2014.
Arsenal are also expected to move in for the striker in the summer and are favourites for his signature, give Arsene Wenger's pedigree among French footballers and their presence in the Champions League.
Newcastle, who started the season brilliantly, are trailing away following the loss of Yohan Cabaye to Paris Saint-Germain in January and are unlikely to repeat their form from 2011/12 when they finished fifth, above the likes of Chelsea and Liverpool for a place in the Europa League.
Pardew, who has been under immense pressure recently, joked that he is willing to bench the player for the next 11 games to stave the interest on him from clubs across the league, which will allow the club to sign him on the cheap.
"I think that's fairly obvious. Somebody just said to me the game seemed a little bit slower when he was on the ball and I think when you get a quality player that's what they can do. Players like Cruyff and Bergkamp, they can slow the game down and he can do that. He's going to be hot property, he's going to get a lot of press tomorrow and I'm going to leave him out the next 11(!)," Pardew said.
The Englishman also hit back at the media for speculating over his future ahead of their win against Villa and insisted that he was under enough pressure and would prefer not to have stories written about him which are untrue.
"I was little bit happier after it went in than I was prior to it going in. I thought the media have been a bit miserable this week. A couple of the reports were definitely aimed at putting me under pressure which I thought was little bit unfair," Pardew explained.
"There's pressure enough in this job without having a couple of stories that were untrue so it was a little bit of a smile to them too - cheer up, let's move on," he concluded.