Paris Hilton's younger brother Conrad Hilton III could face up to 20 years in jail if convicted of interfering with a flight crew on a British Airways flight from London to Los Angeles last July.
Conrad - part of the multi-billion-dollar Hilton dynasty - did not enter a plea during the LA court hearing, in which he was shackled by his hands and legs on Tuesday (3 February).
The court heard claims that the great-grandson of the Hilton Hotels founder, threatened to kill cabin crew, called other passengers peasants and disappeared into a toilet from where the "smell of marijuana" emerged.
Hilton, 20, started acting strangely only a few minutes into the flight, the court heard. He began walking up and down, ignoring requests to sit down and obstructing flight crew from moving drinks trollys.
Throughout the 10-hour flight, Hilton was abusive and offensive, shouting expletives in front of children who cried. He said his girl had left him and that his father would bail him out, allegedly saying: "My father will pay this out, he has done it before. Dad paid $300,000 last time."
A flight attendant reported Hilton tried to punch him, but missed by 10 centimetres, hitting the bulkhead. He then reportedly said to the co-pilot: "If you wanna square up to me bro, then bring it on and I will f***ing fight you."
Hilton also said that another male passenger was giving him the "stink-eye", saying he "either wants to fight me or f*** me, but I'm not gay."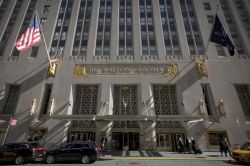 After staff smelled dope smoke he went to another toilet, stuffed paper towels into the smoke detector and smoked a cigarette. When the co-pilot gave him a "final written warning" he ripped it up. Finally he fell asleep.
Unwilling to risk Hilton causing more disturbance on landing, the crew restrained him, but this woke him up and he threatened to kill them, saying his career as a model would be "ruined".
Immediately after the flight Hilton checked into rehab for 30 days.
Family lawyer Robert Shapiro told reporters outside court his client may have been suffering adverse side-effects as a result of taking a sleeping pill.
Hilton was released on $100,000 (£65,000) bail, ordered to surrender his passport, and to remain in California until his arraignment on 5 March.