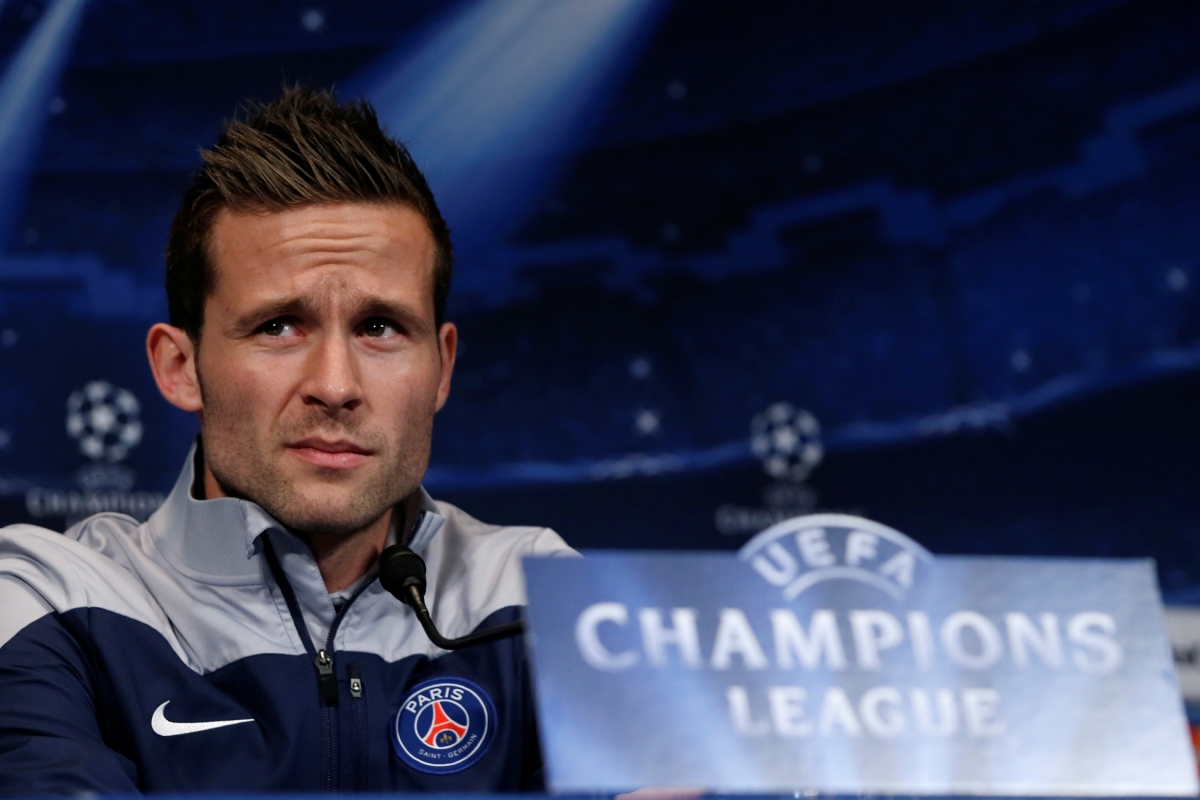 Paris Saint-Germain midfielder Yohan Cabaye has put English clubs on alert following his admission that he misses England as he struggles to find a place in the starting XI with the Ligue 1 side.
The French international was heavily linked with a move to Arsenal, before he departed Newcastle to join the French capital club. But the St James' Park outfit blocked his move to north London as they were holding out for a bigger fee.
"Do I sometimes miss England? Yes. Sometimes I think about it, but I immediately sweep that away because it would cause distraction," Cabaye said, as quoted in the Daily Mail.
"I am at the Parc des Princes and I need to find the right atmosphere."
Following a good start to his career at PSG, the former Newcastle man has found it difficult to get regular game time this season. He has either been used as a substitute or started a game only to be taken off early in the second half.
This has led to frustration for the player and he has admitted that he is not satisfied with the situation.
"You have to accept being a substitute, but I don't resign myself to that. In training sessions, I have to give my best and show my desire to play," the French midfielder added.
"When I am on the pitch, I feel it is not perfect and that I often have to leave too soon. But I know the coach and staff have to make choices and I respect that."
"Have I spoken to Laurent Blanc? No. What do I tell him? I am 28 years old and not new to the job. But I am not satisfied with the situation," the former Lille midfielder explained.
Cabaye maintains that he is not completely happy with sitting on the bench and has revealed that it is the first time he has been in such a conundrum.
Moreover, he has confirmed that he will look for a move away, if his club situation affects his place in the French national team.
"Am I completely happy? To be honest, no. It is a new situation for me, but I don't complain. It is the first time I haven't played regularly for my club."
"With the French team, if one day the national team coach decides to play me less because I don't play often enough for my club, then I would need to take stock with my representatives," Cabaye concluded.