Officials involved in the investigation of the Paris terror attacks have revealed they believe some of the terrorists used encrypted apps WhatsApp and Telegram to plot and communicate.
While it was previously known the apps were found on terrorists' mobiles investigators now say they were used in communications for "a period of time before the attacks". It is the first time officials have revealed they have evidence on what the apps, which offer end-to-end encryption to hide anything that was said in message exchanges, were used for, they told CNN.
Those close to the investigation state "the apps were used in communication among the terrorists" – however exactly what was said may never be known as the encryption is impossible to crack. The terrorists also frequently swapped out sim cards in their mobile phones to avoid surveillance.
However some unencrypted data was recovered from at least one mobile phone, where the user may have slipped up and used a different form of communication. The investigation continues as officials attempt to string together further clues.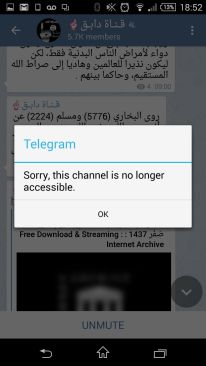 The news the terrorists used encrypted messaging apps to operate will strengthen the case for governments who are currently fighting tech companies with court orders to allow them access to data. Apple's iMessage and WhatsApp (owned by Facebook) are just two platforms that offer encryption even they cannot decipher.
FBI Director James Comey spoke at the New York Police Department headquarters saying "the use of encryption is at the centre of terrorist trade craft."
Both have been resisting the wishes to remove encryption and even strengthened their services following Edward Snowden's revelation about government surveillance plans.
IBTimes exposed encrypted messaging service Telegram to be one of the main methods of communication between members of Isis and a tool to spread propaganda. There was, at one point, over 10,000 Isis followers across more than 50 channels on the app – however Telegram swiftly began shutting down and blocking broadcasts following the Paris attacks that left 130 dead and hundreds more injured.
It also follows the news that Brazil has banned WhatsApp for 48-hours as a result of failing to cooperate with a court order that demanded it hand over encrypted data involving an organised crime case.