Patch Adams Approach: Mobile App Uses Comedy Videos to Treat Hospital Patients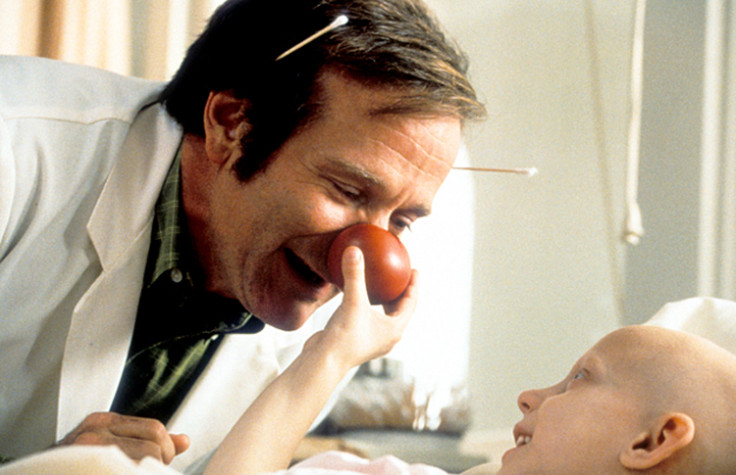 Do you remember the 1998 Robin Williams film Patch Adams, about a doctor who seeks to use humour and compassion to treat improve patient hospital care?
A startup supported by the real Dr Patch Adams is now trying to advance his theory about laughter being the best medicine, by looking to put free 24-hour comedy video channels on hospital TVs and mobile devices in the US.
LaughMD is a startup founded by Frank Chindamo, an entrepreneur who was the first in the US to produce comedy films especially for mobile devices in 2003 with his company Funny Little Movies.
Chindamo noticed that when his father and other family members had extended stays in hospital, they spent most of their time watching TV that made them more anxious, unhappy and stressed, such as daytime reality tabloid talk shows about fighting families and grim national and international news reports.
"I think the best way we can use the power of video is to help sick people get well faster and with less pain," explains Chindamo in his Indiegogo video.
"That's why I've founded LaughMD to deliver the healing power of funny videos to those who need it most, like hospital patients."
Laughter as a form of treatment
Adams has spent over 30 years trying to change the US healthcare system and trying to increase the use of laughter as a healing tool, regularly holding healing workshops focused on clowning.
He is not the only one who believes in this method of therapy, however.
Numerous studies in recent years have found significant scientific evidence that laughter can help people to get well faster as it decreases stress hormones, improves the immune system and boosts endorphins, such as the work by Dr Lee Berk, an associate research professor of pathology and human anatomy at the School of Medicine, Loma Linda University.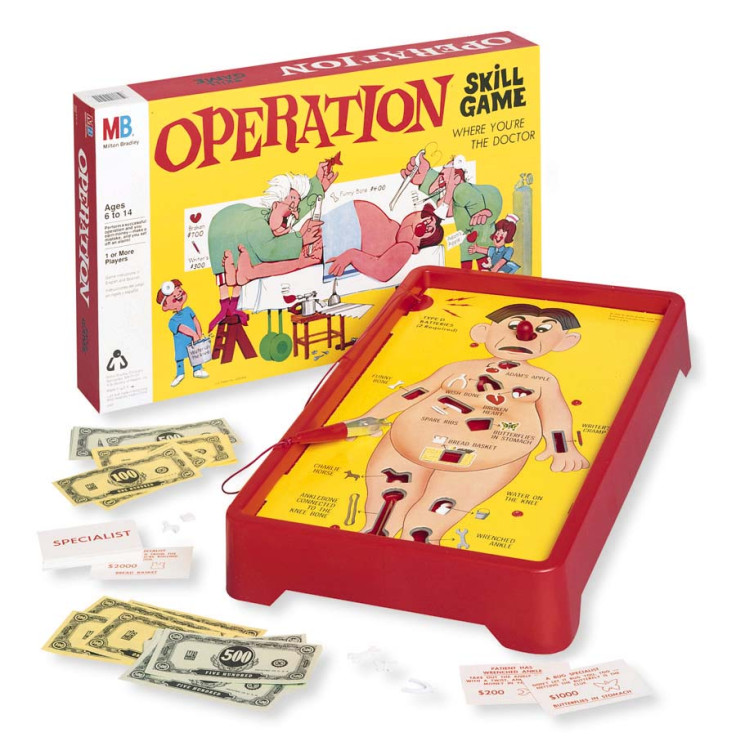 Backers of the LaughMD Indiegogo campaign who pledge $250 will receive their own personalised version of the Operation board game featuring themselves as the patient
Hasbro
There is also a new rising fitness trend of "laughter yoga" in the UK and US – a type of yoga where people are taught to induce laughter as well as relaxation techniques and yogic breathing to reduce stress.
LaughMD wants to offer hospitals two 24-hour comedy video channels suitable for both children and adults run on IPTV networks, so patients can watch the content whenever they want using mobile apps on their smartphones or tablets.
The Indiegogo campaign has so far raised $2,986 (£1,796) out of its $10,000 goal, with the help of 58 backers.
As LaughMD's whole premise aims at making people laugh, the perks available for backers include joke DIY appendectomy kits, personalised Operation board games with your picture on it and the opportunity to be a virtual VJ on the LaughMD TV channel.
People who pledge between $500-$2500 will receive coaching from professional comedians on writing better jokes, which will be performed on the channel, a lifetime pass to a world famous comedy club or the chance to perform their own live stand-up routine on the TV channel.
© Copyright IBTimes 2023. All rights reserved.