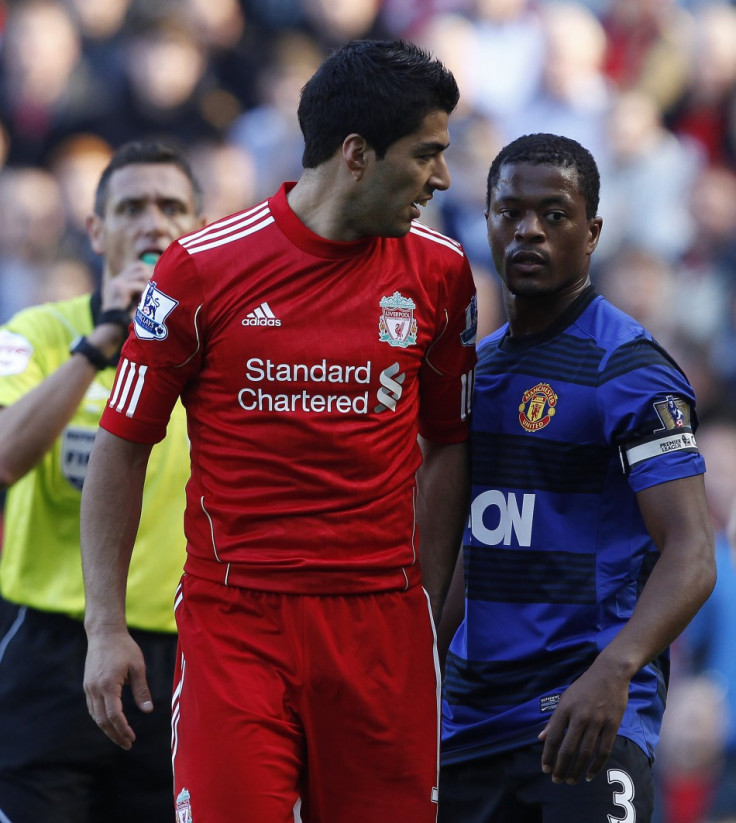 Patrice Evra is Manchester United's weak link according to football pundit Tony Cascarino.
The stand-in Manchester United captain will come face to face with Luis Suarez on Saturday, when the defending Premier League champions host their bitter rivals Liverpool at Old Trafford, and Cascarino believes Kenny Dalglish and the division's other sides will begin to target the Frenchman should he continue to look culpable and ponderous at the back.
While Evra's prowess going forward is not in dispute, Cascarino believes the Manchester United star's vulnerability in defence is becoming increasingly obvious.
The 30-year-old was at fault for Chelsea's first goal against Manchester United on Sunday, when he was beaten easily by Daniel Sturridge in the build-up to Jonny Evans' own-goal.
"Patrice Evra looks like a problem." Cascarino told The Times when assessing Manchester United's recent performance at Stamford Bridge.
"He has become one of the weakest parts of the team. He is fine going forward - and he earned a penalty - but he struggles when defending.
"He is definitely vulnerable and rivals will look to exploit him."
While Evra's perceived poor defending is allegedly becoming a problem for Manchester United boss Sir Alex Ferguson, the left-back is likely to be under even greater scrutiny at Old Trafford on Saturday.
Luis Suarez, the Uruguayan at the centre of the racist allegations against the aforementioned Manchester United star, looks set to start the game at Old Trafford, and although Dalglish recently inferred his talisman should never have been suspended in the first place, the Scot has moved to quell the mounting angst between the two sides by suggesting his striker should shake hands with Evra.
"I'm sure people will want to talk about Luis Suarez, but he accepted his ban, served his suspension and returned against Spurs on Monday," The Liverpool manager told the Daily Mail.
"It's time for all of us to draw a line under what happened.
"We have spoken to him. I know he will shake the hand of Patrice Evra and the other Manchester United players before the game."
On Wednesday, Suarez warned the Manchester United fans that an inevitably hostile reception would only serve to spur him on.
Manchester United host Liverpool in the lunch-time Premier League kick-off on Saturday.