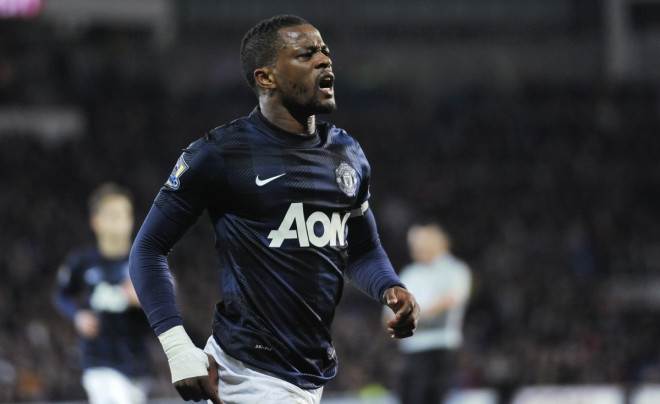 Manchester United have confirmed that Patrice Evra has signed a contract extension with the club.
The France international was included on a list of the club's "retained players" released by the Premier League today despite being linked with moves to Juventus and former club Monaco.
And United have since confirmed that Evra, 33, will take his United career into its 10th season having signed a new deal until 2015.
United will lose their two most experienced defenders this summer with Nemanja Vidic agreed to join Inter Milan and Rio Ferdinand failing to earn a new deal. Evra had been linked with following Vidic, whom he arrived at the club with in January 2006, to Serie A, but United have sought to retain the Frenchman's services ahead of a summer of upheaval at Old Trafford.
With Louis van Gaal now at the helm United are expected to bring in a new left back this summer with Southampton's Luke Shaw widely tipped to be made the Frenchman's long-term replacement.
Evra, whose influential role in the United dressing room has been widely praised by players and staff, is likely to be rotated with the new arrival next season.
Evra arrived from Monaco for a fee of £5.5m in 2006 and has won five Premier League titles, three League Cups and the Champions League during his time at Old Trafford.
Although the level of his performances has noticeably diminished in recent seasons, the vice-captain has been largely ever present at left back, making 45 appearances for United in all competitions this year.