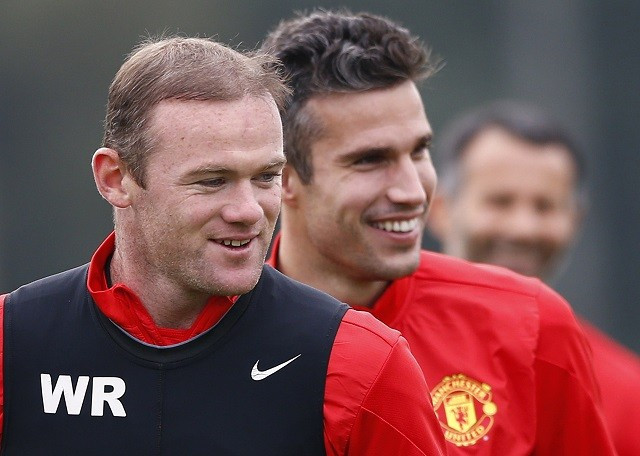 Wayne Rooney believes he is ready to take on the responsibly of being Manchester United captain although he admits he will understand if Robin van Persie is selected ahead of him.
One of Louis van Gaal's first jobs upon his arrival at Old Trafford will to be appoint a new captain with Nemnaja Vidic set to depart for Inter Milan and with questions remaining over the future of vice-captain Patrice Evra.
Ahead of his 10th season at the club and having recently committed his long term future to United Rooney says he would be honoured to take the armband on a full time basis.
"I am interested in the captaincy," Rooney said. "I've captained United a few times and to get it on a full time basis would be great."
Van Persie also remains in the frame for the role, however Van Gaal recently lauded the former Arsenal skipper and explained how the striker mirrored his own particular outlook on the game.
"Always, you make a player captain when you have more or less the same philosophy, not only about football tactics but also about life," van Gaal said after last week's friendly against Ecuador.
"So I think that is very important. I believe that van Persie and van Gaal have the same philosophy."
The 30-year-old striker was given the captaincy in his final season at Arsenal and has led the Dutch team since last August, and Rooney insists he would have no problem if his strike partner was chosen ahead of him.
"I feel I am ready for (the captaincy), but it's the manager's decision," Rooney added.
"If he chooses someone else, then honestly I've got no problems with that. I will respect his decision. Robin is captain of his country, he has captained Arsenal and if Robin gets the nod to be captain, then I'm sure he'll do a great job."
While Rooney's immediate focus is on England's World Cup campaign he also expressed his delight over van Gaal's appointment and praised the decision to retain Ryan Giggs as his assistant manager.
"I think it is a great appointment," Rooney said.
"I think everybody knew for the last few weeks that Louis van Gaal was going to take over and the record he has got around European football is fantastic. He has won a lot of major trophies and it is great that it is sorted out now.
"It is obviously great that Ryan has stayed with him as his number two. It is exciting and it is going to be an exciting time at the club."