New York City FC manager Patrick Vieira believes that Arsenal are missing the physical presence and personality across the length of the pitch something which defined them during the Invincibles era and which could see them short in the title race. The Gunners had Patrick Vieira in the middle of the park, with Sol Campbell marshalling the defence and Thierry Henry scoring goals up front.
In contrast, they have Olivier Giroud up front now, who has struggled to score goals on a consistent basis, while they miss the commanding figure of Vieira in the middle. The likes of Francis Coquelin and Granit Xhaka form the core of the Arsenal midfield while they are especially short in defence with Laurent Koscielny the only senior centre-back in the team at this point. However, irrespective of their obvious deficiencies, Vieira revealed that he still enjoys watching them play.
"I enjoy watching Arsenal play now. They play some of the best football in the league. But they're missing the physical presence, the personality. In our generation we had some fantastic players with the ball but the majority of the players were quite physically strong. This last five or six years Arsenal went more with this type of mobile, technical players who are completely different," the former Arsenal midfielder told the Times.
The Gunners have made only two first team signings thus far and Arsene Wenger confirmed that they are close to another before the end of the window. However, Vieira believes that activity in the transfer market does not guarantee titles and that their integration in the team remains to be determined before making a judgment.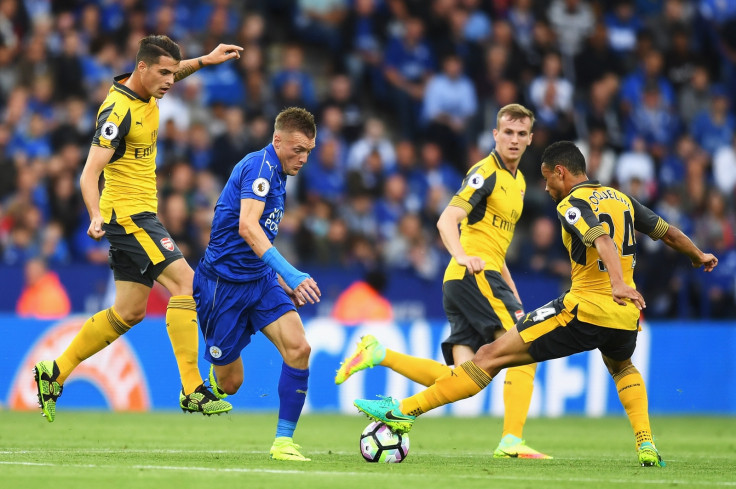 "You can spend as much as you want, I don't believe that will guarantee the titles, but the better players you have the better chance you have," he adds. "The fans expect Arsène to bring more players in but if the player's not worth the valuation, he doesn't want to spend the money. In one way, I respect that because in the world we live in there's a lot of pressure to bring in players."