Vieira: German Genius Reminder of United Legend
Patrick Vieira says Bastian Schweinsteiger's European Championship performances proves dominating midfielders are not a thing of the past
Former Arsenal and Manchester City midfielder Patrick Vieira believes the performances of Bastian Schweinsteiger are proof that dominant midfielders have a place in the modern game.
Vieira came from an era in English football when the likes of Dennis Wise, Steven Gerrard and Roy Keane were in their pomp, and made up a quartet of tough tackling midfielders.
And Vieira believes the performances of Schweinsteiger, which have defined Germany's progress in the competition, is reminiscent of those of Keane during his days at Manchester United.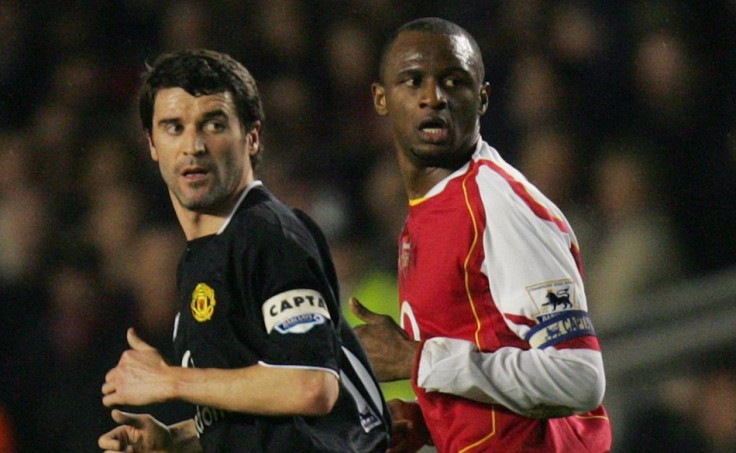 "He can do everything. He tackles, defends, is powerful when going forward, has a good shot and is also good on the ball," Vieira wrote in The Daily Telegraph.
"In some respects, he reminds me of a younger version of Keane. He probably scores more goals than Roy, and Schweinsteiger is probably not as strong in the tackle as the man I encountered many times while playing for Arsenal against Manchester United, but you can see that he is a real leader in the Germany team.
"It is good to see him having a good tournament, though, because I have believed for a while that the role of a midfielder had changed.
"Many teams now play without this kind of player, but I love to see midfielders who can defend, get forward and score goals," he added.
"Steven Gerrard has done this for many years for Liverpool and England, but at this moment, I look at Schweinsteiger and Yaya Toure as the two who really stand out as the best around in terms of the role they play."
Vieira endured several battles against Keane in classic Arsenal-United clashes in the Premier League, with the two coming to blows on more than one occasion.
United have often been accused of having never replaced Keane since his departure in 2005, with the lack of a genuine ball-winner affecting their current problems, with their early Champions League exit being preceded by Manchester City dethroning them as Premier League champions.
French midfielder Vieira, a World Cup and European Championship winner during his international career, is currently working behind the scenes at City, as Football Development Executive while doubling up as a television pundit for ITV alongside old adversary Keane.
© Copyright IBTimes 2023. All rights reserved.