Swansea City boss Paul Clement has pleaded with Gylfi Sigurdsson to remain at the Liberty Stadium despite interest from Everton and says the Icelandic international should try and avoid getting into a similar situation he found himself in at Tottenham.
Sigurdsson, 27, has performed impressively this season despite Swansea's struggle against relegation and has long been on Everton's radar. Ronald Koeman's side had a £25m ($32m) enquiry rejected last summer and the Swans have now slapped a £35m price tag on the former Reading star, but Clement thinks it is in Sigurdsson's best interests that he stays in south Wales.
"I think Gylfi has a unique situation," Clement told Sky Sports. "He was here on loan and then he went to Tottenham, which was set to be the next step in his career.
"It didn't work out, he came back here and has done really well. He is going to have that in his mind, if he is going to make the next step it has to be a positive one. He cannot have another situation like he had at Tottenham, where he potentially goes somewhere and is in and out of the side, and does not gather any momentum.
"Otherwise he is better staying here, being a key player and building something around moving this club forward."
Swansea have been drawn into relegation battles in each of the past two seasons, and Clement is hoping to avoid another one next year. A player of Sigurdsson's immense quality should be fighting near the top of the table rather than the bottom, which he presumably would have more chance of doing at Everton, and Clement knows the former Tottenham star has a decision to make.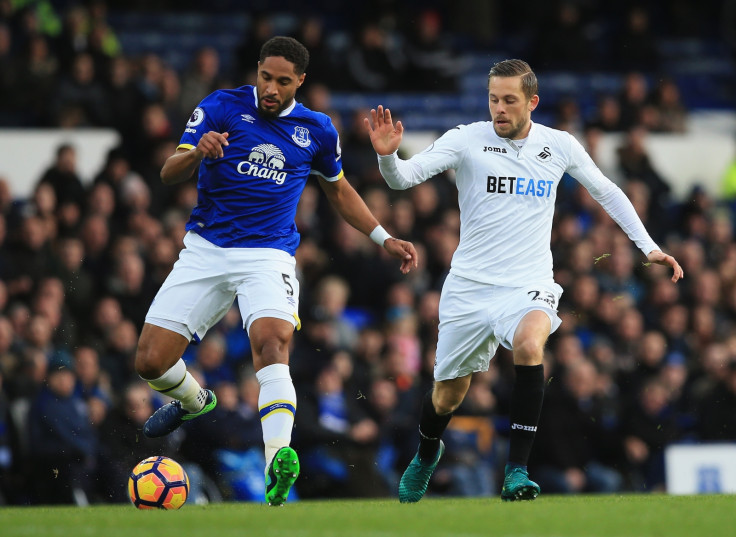 "We want him to be able to see from the second half of the season that he is not going to have another situation like this one," Clement added. A lot of players have to make that decision in their careers. I am not necessarily talking about Gylfi, but do they want to be a smaller fish in a big pond or a big fish in a small pond?
"He has something special with Iceland, too, where he is a key man. That's what he has got here at Swansea, and I hope he stays here."
Everton are set to spend heavily this summer in order to try and bridge the gap between themselves and the top six, and Koeman is keen to sign attacking players between the ages of 26 and 29.
With uncertainty surrounding the future of Everton midfielder Ross Barkley the Toffees could well be in need of a new creative spark in the summer. That spark may well be Sigurdsson, who could play his last game for Swansea City on Sunday (21 May) when they take on West Bromwich Albion.