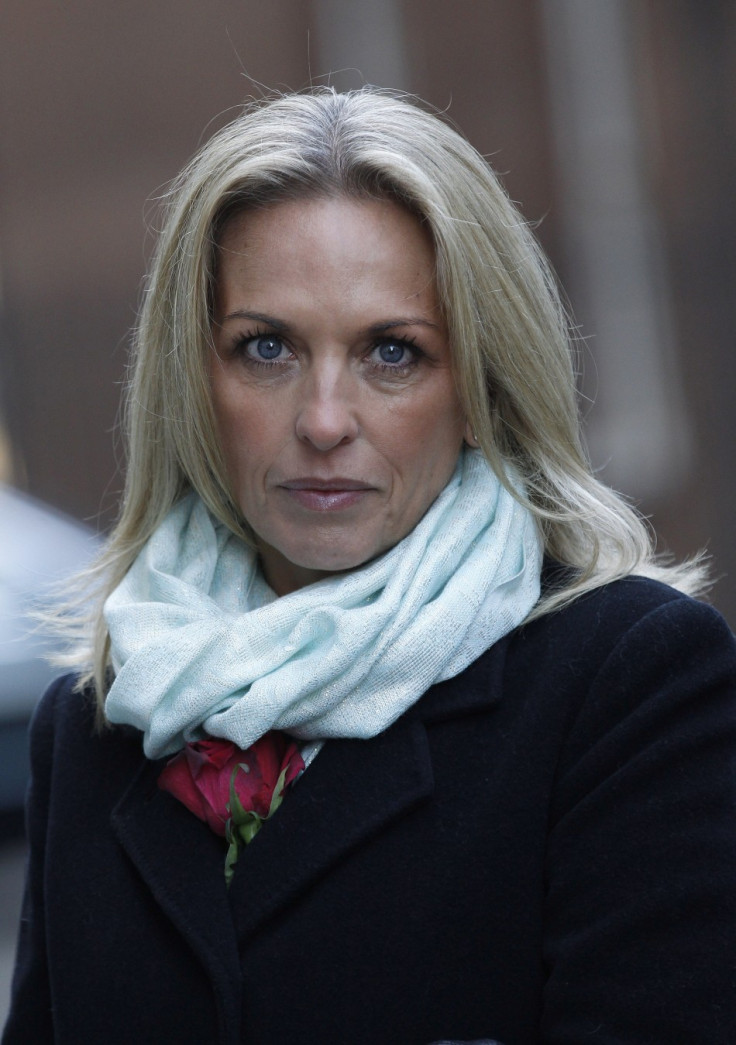 The ex-wife of former England footballer Paul Gascoigne's said she fears the press will take revenge for her Leveson Inquiry appearance.
"It's not been easy to be here today," Sheryl Gascoigne told the inquiry.
"I'm scared of repercussions. I'm scared of repercussions on my family, because that's my experience in all of this."
In her evidence she also described how she almost took the Daily Mirror to court over a story, but the evidence they provided to prove the veracity of the story was "taped phone messages" - potentially implicating the paper in the phone hacking saga.
Trinity Mirror Group, which owns the paper, has always denied that its journalists have ever hacked phones.
She also spoke about having to drop to her "hands and knees" at her home in Gleneagles, because press photographers would try to take pictures through the windows.
Gascoigne was cutting in her comments about the Press Complaints Commission (PCC), describing it as "a waste of time"
She said that when people "in the public eye" have a problem with something the press has done, the PCC will do "absolutely nothing".
As for apologies published by the press, Gascoigne questioned why they aren't given the same prominence as the offending article.
"A double page spread and a front page and your apology is on page 14?" she said.
"They actually say they give it similar prominence - it's nothing like that. Why aren't they given the same prominence?"
Gascoigne added that for court cases "costs must mean costs" when they're awarded.
"I don't understand why when you sue a newspaper and it's completely obvious they don't have anything that you end up completely out of pocket," she said.
While Gascoigne said she understands that she has courted press attention in her life, by selling wedding photos and appearing on shows like I'm a Celebrity, she said it's not an excuse to print mistruths or libel.
Before Gascoigne's appearance in front of Leveson, phone-hacking victims' lawyer Mark Lewis told the inquiry that the illegal practise was "widespread" in the press.