Paul Merson has urged Jose Mourinho to "copy" what Liverpool did against Leicester City to help Manchester United beat the Premier League winners when the two sides face each other at Old Trafford on 24 September.
Jurgen Klopp played a high pressing game against the Foxes that helped the Merseyside club beat Leicester 4-1 at Anfield. The Reds dominated the game, which saw them register a comfortable victory over Claudio Ranieri's side.
"I think they should copy how Liverpool played against Leicester, pressing them high and suffocating them. If they don't, it is set-up perfectly for Leicester to pick United off," Merson told Sky Sports.
"Claudio Ranieri likes to sit everybody behind the ball and if United don't score early, their players and fans will become frustrated, and that will play into Leicester's hands."
United ended their three-match losing streak when they managed to beat League One side Northampton Town 3-1 in the League Cup tie. Prior to that, they suffered defeats at the hands of Manchester City and Watford in the league, while lost 1-0 to Feyenoord in the Europa League.
Merson, who played for Arsenal between 1985 to 1997, believes the confidence at United's camp is low. He also pinpointed that the former Real Madrid and Chelsea manager failed to identify his best team, which has been a problem for him at Old Trafford.
"I'm a bit worried about Man United. I don't think Jose Mourinho knows his best team yet and that's the problem," the former Arsenal winger explained.
"There are players playing out of position, they look short on confidence, and this is a big football match for them, considering they are already six points behind Manchester City."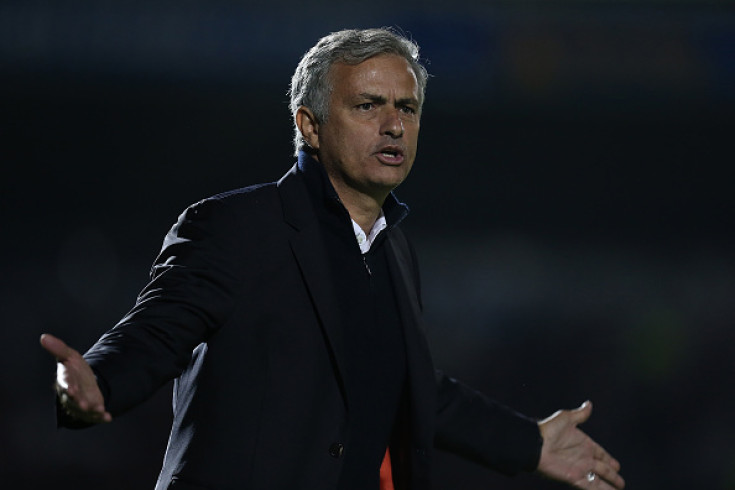 United have nine points after five matches and are six points behind league leaders and their arch rivals Manchester City. Mourinho will be looking to help his side bounce back when the Red Devils take on Leicester at home on Saturday.