Paul Pogba has arrived at Manchester United's training facilities ahead of his imminent return to the Premier League giants.
Having touched down at Manchester Airport Monday morning (8 August), the France international rolled into the club's Carrington training complex in a car decked out in United colours provided by club sponsor Chevrolet.
United announced on Sunday that they had received permission from Juventus to hold Pogba's medical ahead of a transfer that is expected to earn a world record fee.
Speaking after his side's Community Shield victory over Leicester City, Jose Mourinho played down the cost of the move, insisting the club should be proud they are attracting players of Pogba's calibre.
"I don't think Real Madrid were upset when they broke the record with Gareth Bale. I don't think it is a reason to be sad," Mourinho said. "It is a reason to be proud with the dimension of the club that can do that and can attract players of this dimension.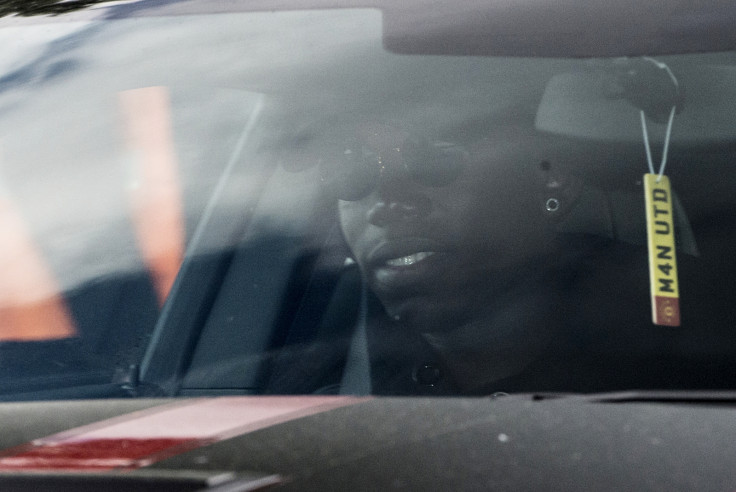 "If you ask me if I think it is a lot of money, I think football is crazy, the market has become crazy.
"What you think this season is crazy you realise three years later is not crazy anymore. I think there are players who cost £10m who are super expensive because they are players £400,000 or £500,000 or £1m so what is expensive and not expensive in football? I don't know anymore.
"I just know he is a big player that is going, for sure, to be important for a big club like Man United."
The France international will be in contention to make his second United debut in the opening league game of the season against Bournemouth on Sunday 14 August, but having had no pre-season following France's Euro 2016 campaign, the home game against Southampton on Friday 19 August could be a more realistic date.