Paul Pogba departure from Manchester United linked to retirement U-turn says Paul Scholes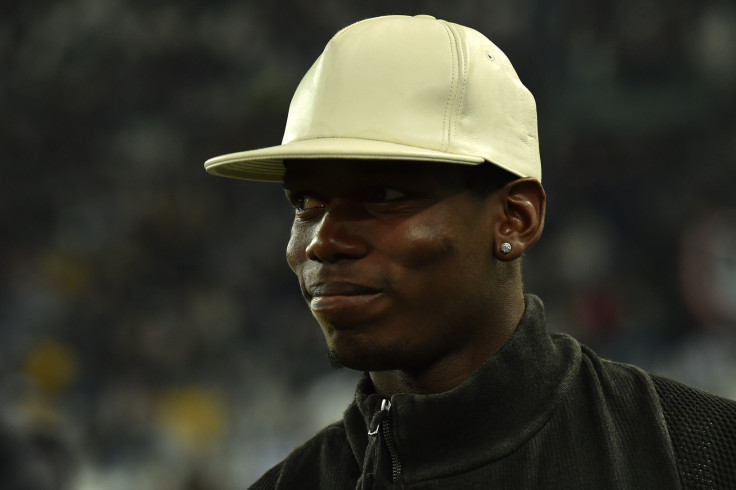 Paul Pogba's acrimonious departure from Manchester United is linked to Paul Scholes's decision to come out of retirement in January 2012, according to the former England midfielder.
Scholes made a surprise U-turn over his career just six months on from confirming his retirement, playing for another 18 months before leaving the sport for a second time at the end of the 2012-13 season.
But the timing of Scholes's return came amid the emergence of Pogba at Old Trafford, and saw the Frenchman limited to just seven appearances in the 2011-12 campaign and eventually led to his departure to Juventus in the summer.
United allowed Pogba to leave for a nominal fee after the club baulked at his wage demands but with the player now regarded as one of the best midfielders in Europe, the 20-time English league champions are being made to regret their mistake.
And though the financial requests of Pogba's agent were at the time unprecedented for a player with little first-team experience, Scholes partly blames himself for the 22-year-old's head being turned.
"Paul Pogba was a bright young lad who made his debut for United at the end of January that year in a game I played in against Stoke City," he told The Independent.
"He left the following summer after many genuine attempts by the club to persuade him to stay, went to Juventus on a deal that was only worth a training compensation payment to United and now is one of the hottest properties in European football.
"I have heard his value put at anything up to £70m. He is undoubtedly a very talented boy and there is no question that, given the choice, and on the right terms, United would rather have kept him than not. Would it have been any different if I had not come back for that last 18 months? I think my return to the team, and the game time Paul got, was a small part of it."
Ferguson wanted Pogba to stay at Old Trafford
Scholes added: "I should say that Sir Alex Ferguson wanted to keep Paul. We all knew there was a very good player in the making. Little details about young footballers catch your eye when you have been around a big club for a long time.
"Although I never spoke to Sir Alex about the details, the understanding in the dressing room was that Paul's advisers just asked for too much money for his next professional deal.
"They wanted first-team money for a player who was not in the first team at that stage. United felt that was not right and stuck to their principles."
Pogba is being linked with a move back to United this summer but with a £58m ($89m) asking price attached, Scholes has warned his former club off such a substantial investment.
"As for United, I don't feel they should go back to sign Pogba for the sums being talked about having lost him for the compensation payment," he said.
"I understand that Chelsea did the same when they bought back Nemanja Matic from Benfica, but his fee was nothing like the numbers quoted for Pogba. It would feel wrong to me."
© Copyright IBTimes 2023. All rights reserved.