Former Manchester United defender Paul Parker believes Paul Pogba lacks respect for his teammates and says Zlatan Ibrahimovic does not improve the quality of his side's play. Parker, who had a trophy-laden spell at Old Trafford between 1991 and 1996, is seemingly yet to be won over by Pogba and thinks he is "trying to do too much".
Indomitable Swede Ibrahimovic is by far and away United's top scorer this season with 24 goals in all competitions and has silenced many critics with his performances for Jose Mourinho's men. But Parker thinks there are still "negative" aspects about the 35-year-old and says it is "impossible" for fellow summer signing Pogba to "justify" his £89m ($110m) fee unless he provides more goals and assists.
"It's impossible for Pogba to justify his fee unless he scores 15 goals a season and has 25 assists," said Parker, speaking exclusively to 888sport. "The problem is that he's not playing with the same calibre of players that he had at Juventus so he's trying to do too much and holds onto the ball too long. He never had so many touches of the ball at Juventus because maybe now he feels he doesn't have the players around him who he respects.
"Maybe if he kept it more simple and began respecting the people around he'd do more instead of just flashes. He talks of how many times he's hit the woodwork but I'm pretty sure that Opta count that as being off target. How is that now becoming a positive? Add those eight times to the other occasions he's been off target and it doesn't look good."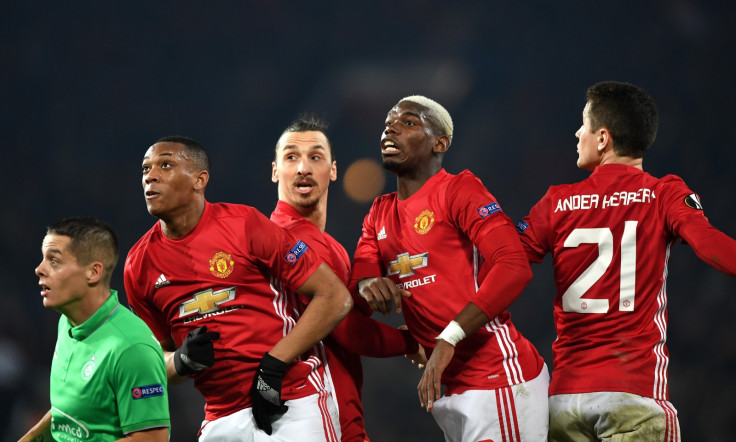 Asked about Ibrahimovic's impact at Old Trafford, Parker said: "We have to look at where Manchester United are at the end of the season and ask if they have played the right kind of football. Yes, Ibrahimovic's goals have been very important but does he enhance the way the team plays? For me there are still negatives and when he scores he gets the headlines but when he doesn't he's not involved in enough play. When you keep reading about a new contract you wonder where that's coming from."
Parker went on to talk about one of his successors in the right-back position at Manchester United, Matteo Darmian, and believes the former Torino defender has to leave the club if he wishes to play for Italy. Darmian has made just nine Premier League starts for the Red Devils this season and Parker is sure a switch away from the club is "in progress already".
"Given the way he's playing and his lack of opportunities then Darmian won't be there at the start of next season," the former Manchester United right-back added. "He has to move on because he's seen a right winger take his spot at right-back and Blind get ahead of him at left-back.
"He's an Italian international and if he wants to continue playing for his country then he has to move on. I think he will do and I'm sure that's all in progress already. Everybody knows that if you're a squad player under Mourinho then you simply don't get any games, you are just a squad player."
Read the full 888sport interview with Paul Parker, including his thoughts on why Rooney needs to leave United at the end of the season.