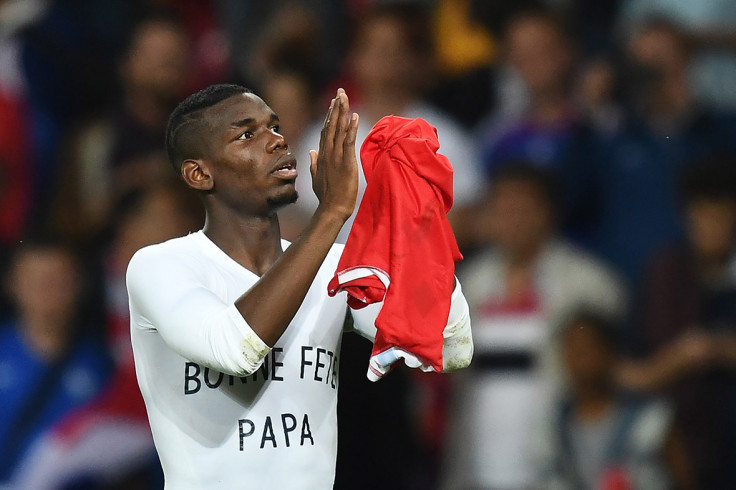 Paul Pogba's father has put the Juventus midfielder's future into a state of uncertainty by claiming that the Frenchman is considering a move to a more competitive league. Manchester United and Real Madrid have both been linked with an interest in the midfielder, but his father says that it would be a milestone for the family if he went on to sign for the Los Blancos.
United have reportedly made a £80m ($107m) bid for the France international, according to the Telegraph, who is currently playing with his national team at the Euro 2016 competition. Manchester United's vice-president Ed Woodward is set to fly down next week to initiate talks with Juventus over a transfer.
Madrid has reportedly backed out of citing a fee, but Pogba's father is still hopeful that his son will end up in Spain. However, he insisted that there is no pressure on Pogba and the most important thing would be to move to a more competitive league than Serie A.
"It would be interesting for the family if Paul [Pogba] signed for Real Madrid," he told Deportes Cuatro, as quoted by MARCA. "We would like him to play in a better league, but it is up to him to decide what team he wants to play for and that is the situation we currently find ourselves in."
Pogba is managed by super-agent Mino Raiola, who has already initiated two major transfers to Manchester: Zlatan Ibrahimovic and Henrikh Mkhitaryan. The Swede's deal to Old Trafford was announced by the club on Friday, 1 July, while Mkhitaryan's transfer is still awaiting confirmation from Borussia Dortmund.
"I am absolutely delighted to be joining Manchester United and am looking forward to playing in the Premier League. It goes without saying that I cannot wait to work with Jose Mourinho once again. He is a fantastic manager and I am ready for this new and exciting challenge. I have thoroughly enjoyed my career so far and have some great memories. I am now ready to create more special memories in England," Zlatan said after being announced on the club's official website.