Manchester United have launched a British record £60m ($86.5m) transfer bid for Juventus midfielder Paul Pogba, according to a report.
The Sun claims the offer, worth an initial £48m fee plus £12m in add-ons, was sanctioned by new Red Devils boss Jose Mourinho, as he sets about rebuilding the playing squad.
Pogba, 23, is one of the most coveted young players in Europe and has consistently impressed observers with his dominant performances in midfield for Juventus and the France national team.
He spent three years in the youth team at United between 2009 and 2012, before leaving Old Trafford to join Juve as a free agent.
The biggest ever transfer fee paid by a British club is the £59.7m United shelled out to Real Madrid for Angel Di Maria in 2014.
Squad overhaul
The Sun says Pogba is ready to leave Turin after winning four straight Serie A titles and wants to challenge himself in another league. He made 35 league appearances for the Italian champions last season, scoring eight goals.
Spanish giants Barcelona and Real Madrid have both been heavily linked with Pogba but the Sun claims that the chance of working with Mourinho could persuade the Frenchman to return to Old Trafford.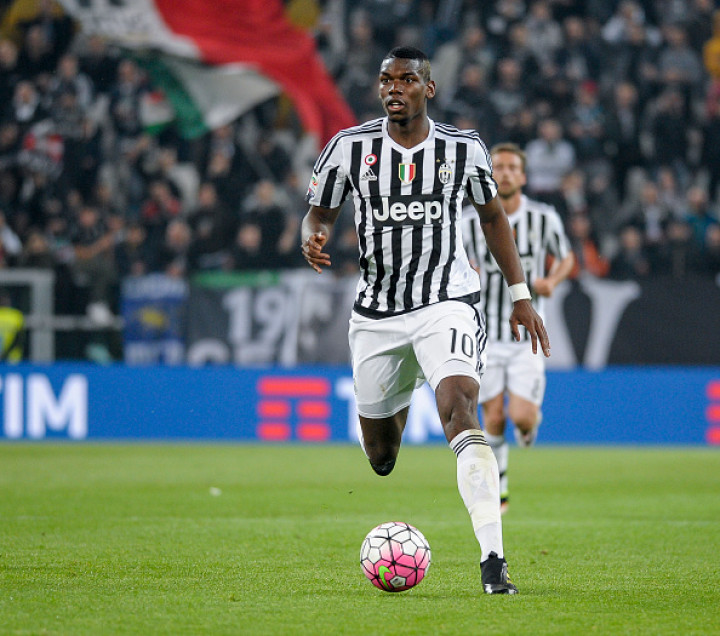 United are reported to be holding talks with Pogba's agent and hope to finalise an agreement before the start of pre-season training in July. Mourinho has already begun drawing up plans for his squad next season, with reports suggesting that Michael Carrick will be offered a one-year contract extension at Old Trafford.
Daley Blind and Juan Mata could be among the first of several United players to leave in the summer as the Portuguese coach strives to turn the Old Trafford club into title contenders again.
United are ready to back Mourinho in the transfer market with a sizeable war chest but failure to qualify for next season's Champions League is likely to hamper their ability to attract top-tier talent to the club.