Manchester United midfielder Paul Pogba needs to simplify his game and watch videos of Paul Scholes in order to learn how to dictate matches, according to former Old Trafford star David May.
All eyes have been on the France international since he joined United from Juventus in the summer for a world-record £89m fee, but he came in for substantial criticism on Saturday (4 March) after delivering a below-par performances in his side's draw with Bournemouth.
May, who spent nine years with Manchester United but only managed to make just over 100 appearances, believes Pogba has all the attributes needed to dominate matches but feels the 23-year-old could benefit from watching clips of United legend Scholes, who was a dab hand at posession.
"If I was playing alongside him I'd ask him to simplify his game," May said, speaking exclusively to 888Sport. "He tries too many little tricks. His passing ability is second to none as is his work-rate but he just needs to simplify everything and in time he will do."
"He plays best alongside Michael Carrick and at 23 years of age he should be running games. Everybody has seen he has the ability to do that but he is too inconsistent because he tries the little things instead of the easy ball. Sometimes the easy ball is the best ball and if you look at Scholes and how many times it was one touch.
"It was incredible and as soon as the opposing midfield dropped off that's when he would start doing things. He was one of the greatest midfielders England has ever created and you'd hope Paul would watch a few videos of Scholes to see how he did it. Quiet easily then he could be that commanding midfielder player because he has got a fantastic engine in him and he creates."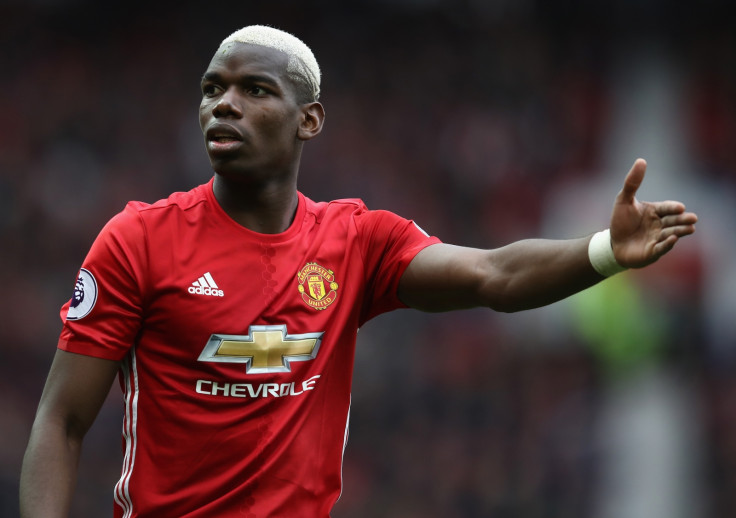 "Pogba has all these attributes. I just think he needs to simplify his game and stop his 'big buy' thinking. Get back to why he became the most expensive player in the world instead of trying to justify it. Play it simple and cut out the fancy flicks until you're on top of your game then you can bully the opposition and do whatever you want to do."
May later turned his attention away from Pogba and discussed what should be on Jose Mourinho's shopping list ahead of the summer transfer window. The former Blackburn Rovers defender thinks Manchester United are in need of a centre-forward with pace and should also be looking to replace the ageing Michael Carrick, whose contract expires at the end of the season.
"I think we need another centre-forward if Mourinho is not going to play Rashford or Martial up front," the former Manchester United defender added. "At times we lack pace up front and through the middle. Also Michael Carrick is not going to go on forever so we need someone to replace him. Left-back is a problem too because Mourinho is obviously not sure is Luke Shaw is his number one."
Read the full 888sport interview with David May, including his thoughts on which league Wayne Rooney will be playing his football in next season.