Manchester United's Paul Pogba has revealed the reason behind his decision to rejoin his old club and reject the advances of Real Madrid in the process.
Before his then-world record £89.3m ($119m) move to United from Juventus in 2016, Pogba had the chance to join Los Blancos, who were interested in bringing the Frenchman to the Bernabeu.
The 24-year-old reportedly had a meeting with manager Zinedine Zidane and club president Florentino Perez in the summer as the duo hoped he would snub a move back to Old Trafford.
The meeting was not fruitful though, as Pogba rejected a proposal that would see him 'only' earn €6m-a-year during his first season in La Liga. Pogba would go on to return to United instead where he would earn more than double according to Spanish publication Cope.
The Lagny-sur-Marne native, however, recently admitted that he was thinking about moving to Madrid, but that his heart, rather than money, made the decision for him to reject them.
"To be honest, Real Madrid came to me and I was thinking to go there, and I was thinking to go to Manchester United too," Pogba told the Beyond the Pitch podcast.
"But I always felt it in my heart. My heart told me to come back [to Manchester], I don't know why, I didn't know what was going to happen.
"But I did it, and I don't regret it. I never regret my choice."
The former Juventus man also spoke about his development since returning to England and becoming a role model for the younger players at the club.
"Yeah [I have developed]. You need adaptation to play in England so you have to improve," he added. "You learn more on how to play against a team for Watford. Use your brain more and I got more experience from last year. I won't start the game the same way I did the last year.
"It's always nice to see the younger [players] looking up to me because they come from the academy too. They wanted to do the same work like Rashford, Jesse Lingard. I was with Lingard, so we grew up together playing in the academy and now in the first team.
"For them it is like a relief because they believe they can still do it. Because they have quality and mentality to go ahead and play in the first team."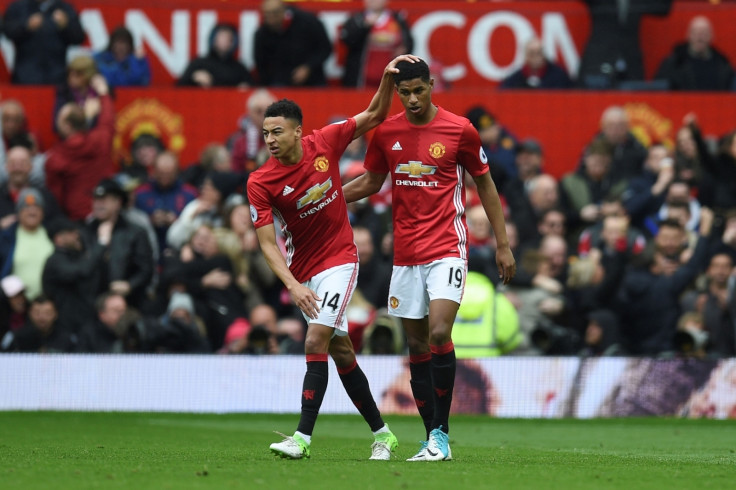 Since rejoining the club where he began his professional career, Pogba has won the EFL Cup and Europa League. He will be hoping to deliver United's first Premier League title since 2013, however, Jose Mourinho's side are now 11 points behind their neighbours Manchester City after their recent 2-1 derby loss.
Pogba was absent for the Manchester derby after receiving a three-match ban for his red card against Arsenal.