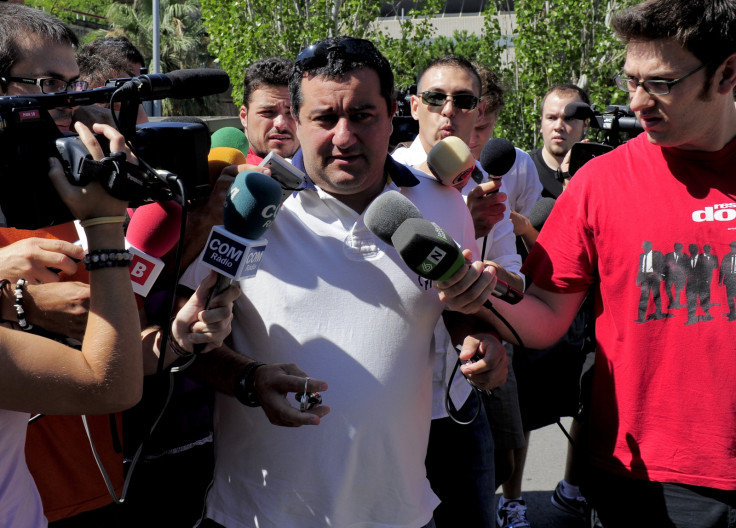 Mino Raiola is an "in-house consultant" for Manchester United, according to the Italian-born Dutch agent. The outspoken 48-year-old's clients include Zlatan Ibrahimovic and Paul Pogba, both of whom signed for the Old Trafford club during the summer transfer window.
Raiola predicted that United's big attacking signings of last year, Anthony Martial and Memphis Depay, would not excel at the club. He advised the Reds to buy Ibrahimovic because he thought the team lacked leadership.
"Martial and Depay come in and say, 'We have to carry Manchester United, a giant institute?' So already, last year, I told the people at United, 'You'll have to put in a guy like Zlatan [Ibrahimovic] to restore the balance.'
"Then the attention goes to Zlatan. He has the experience, and dares take the responsibility," Raiola said of United's transfer business, according to the Financial Times.
Raiola also admitted that Pogba's £89m ($108.4m) return to United was part of a long-term plan he hatched. "I spent two years working on United's deal with Paul," he shared, before hinting he pocketed a chunk of the fee himself. "I can't talk about the contract but, in a deal like Pogba's, it's not just the clubs who earn from it."
Raiola also said he was happy to transfer Pogba to United from Juventus, despite having a strained relationship with manager Jose Mourinho, who replaced Louis van Gaal in May. The duo had previously fallen out during Mourinho's spell in charge of Italian side Inter Milan.
"I knew [him] from Inter, and there we'd had a bad relationship," Raiola recalled. "But Mourinho is intelligent enough to understand what I do. At clubs that understand me, I have three or four players. Now at United and before at Juventus, Milan, Paris Saint-Germain."