The Paul Pogba transfer saga is set for yet another new twist, with reports in Spain claiming Mino Raiola has put the player's medical with Manchester United on hold. AS reports that Juventus star was due to undergo a test in Miami with an Italian doctor, but his agent has cancelled the procedure amid delays in negotiations with Jose Mourinho's outfit. As a result, Real Madrid are on alert amid suggestions they could re-enter the race for the player.
The much-coveted 23-year-old star has been widely tipped to rejoin the club he left in 2012, possibly for a world-record transfer fee. Reports in both Italy and England had claimed United and Juventus were in advanced negotiations, as Pogba looked set to become Mourinho's fourth signing of the mercato, following the arrivals of Eric Bailly, Zlatan Ibrahimovic and Henrikh Mkhitaryan.
However, the deal is reportedly on the ropes due to a stand-off over who will pay Raiola's agent fees.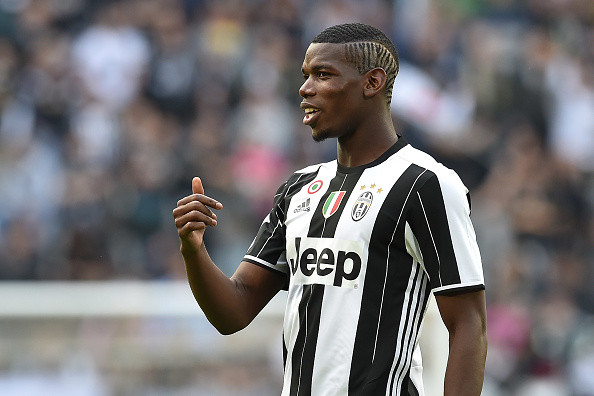 AS claims the super-agent is demanding around €25m (£20.9m, $27.5m) on completion of the move. According to various sources, La Vecchia Signora are asking the Premier League side to pay the entirety of the fee, while the Red Devils want to split the commission between both clubs.
AS claims Raiola has now called United's bluff by cancelling Pogba's medical with the English team.
Pogba is currently vacationing in Miami, where the Spanish publication suggested he had been due to undergo a medical at Jackson Memorial Hospital with Italian doctor Italo Linfante, who works at the Miami Cardiac and Vascular Institute.
AS now believes Real Madrid could seize this opportunity to make a new move for the French midfielder.
Manager Zinedine Zidane has never hidden the admiration he has for his compatriot, and Los Blancos are yet to recruit a new figure for their midfield this summer, having lost out on Andre Gomes to Barcelona and N'Golo Kante to Chelsea.
Real Madrid previously refused to pay Raiola's fees, but AS says the club could table a new offer with Juventus looking to cash-in on their prize talent to fund the big-money signing of Napoli's Gonzalo Higuain.