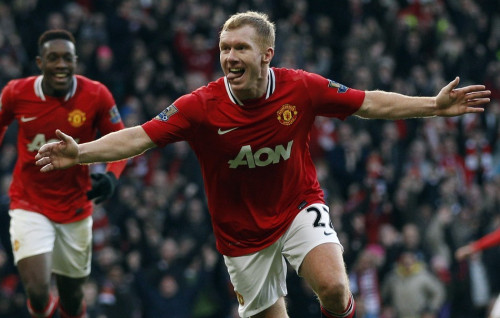 Manchester United legend Paul Scholes believes David Moyes' side will role back the years and turn around their current plight.
After they latest draw against Fulham, David Moyes' side are currently sit seventh in the league table, 16 points behind leaders Chelsea and nine off the Champions League places.
Nevertheless, Scholes is optimistic about the future and asked in an interview with MUTV about the team bad run, he said: "We'll always come back from bad patches like this. We have been on worse runs.
"I think there was a time that we went three years without winning the league, which was a disaster for a club of this size - this is nothing in comparison. Once the manager gets his own players in, gets his defenders fit and Rooney and Van Persie flying again, I'm sure we'll be okay."
The United legend thinks that the number of injuries that the team have suffered during the first part of the season have been key in their difficult situation.
"I don't think the manager can legislate for the amount of injuries he has had to deal with. We've missed Rooney and van Persie for big chunks of the season - they are two of the best centre-forwards in the world and any team would miss them.
When we finally got them both back for the game against Stoke, suddenly we had four centre-halves not fit to play. It's been a crazy season for injuries. Hopefully we'll get a bit of luck with injuries and I'm sure if we get all our players fit we'll get moving up the league."
Scholes was also effusive in his praise for one of his former team-mates, Darren Fletcher, who made his return from a long battle with illness during the festive period.