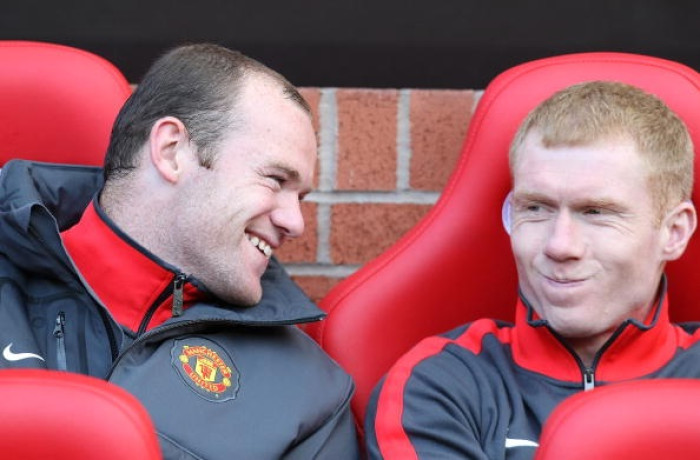 Wayne Rooney can "destroy Uruguay" if he leads the England line against the South Americans, Paul Scholes has said.
Rooney proved ineffective when he was shunted out to the left-wing against Italy in the opening game of Group D, a performance that sparked debate over his strongest position.
But former England and Manchester United team-mate Scholes believes Roy Hodgson should juggle his side to accomodate the 28-year-old as the main striker, sacrificing Daniel Sturridge to the right- wing.
"Wayne Rooney can destroy Uruguay's defence, if Wayne is played in his best position," the 39-year-old said in his Paddy Power column.
"I've read that Rooney stayed for extra shooting practice after training with England on Monday. It doesn't surprise me. That's standard Wayne – he'd be out all day and you'd have to drag him in. But I'll say it again, Wayne has to play up front.
"Rio Ferdinand and Alan Shearer have repeated it on the BBC. Play our best goalscorer in his best position and he'll get goals. His record at international level supports that. It's not rocket science."
Naming the side he would select to face Uruguay, Scholes, who was capped 66 times for England, dropped Liverpool's Jordan Henderson in favour of Ross Barkley in a more attacking line-up that positioned Raheem Sterling on the left-wing and Sturridge on the right.
He also warned of a returning Luis Suarez, who Scholes said had adapted his game to become more lethal.
"Thinking of my time at Man United we didn't worry about Suarez much...[but] last season Suarez changed his game and wasn't just thinking about himself," the retired midfielder added.
"It made him a better player, especially in his partnership with Daniel Sturridge. His performances against Man United changed too – the 3-0 defeat at Old Trafford, where Suarez scored, was a horror show from my perspective."