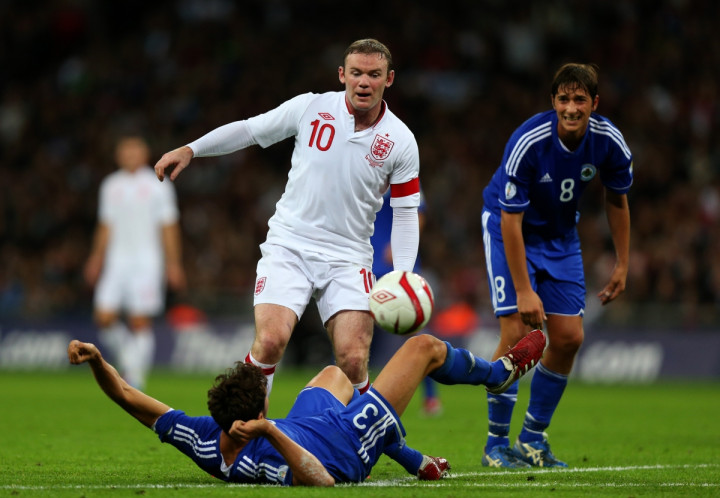 Manchester United legend Paul Scholes is hoping that Louis van Gaal makes Wayne Rooney the captain for the upcoming campaign.
The former Ajax, Barcelona and Bayern Munich boss is yet to select his candidate to wield the armband following the departure of skipper Nemanja Vidic and vice-captain Patrice Evra. Last week, the 28-year-old England international had admitted his desire to lead the team next season.
Rooney's strike partner at Old Trafford, Robin van Persie too has emerged as one of the candidates who could be appointed as the captain. The 30-year-old was chosen to captain the Netherlands squad at the World Cup in Brazil, where Van Gaal's side finished third after beating the hosts.
But, Scholes believes the former Everton starlet will not be given the onus but he could receive it from Roy Hodgson for his Three Lions' squad, following Steven Gerrard's retirement from the international fray.
"I think he [Van Gaal] will give it [the captaincy] to Robin [Van Persie]. He's had a lot of experience with him from Holland. He knows him well, knows him as a player, but personally I would probably go for Rooney," the 39-year-old told talkSPORT.
"He's always struck me as the type who could be a captain and now is the perfect time to give him the responsibility I know he is capable of taking. And the same goes for England. With both teams, there is not an outstanding candidate for the role."
"If you look at Manchester City, Kompany stands out a mile. Look at Chelsea and John Terry stands out a mile. Look at Liverpool and Steven Gerrard stands out a mile. There isn't really an obvious candidate for Manchester United or England."
"I'd like to see Wayne given that chance. Possibly I think he might get it for England, but I think Van Gaal might go for Robin," the former midfielder concluded.