Pebble Time smartwatch is now the most funded Kickstarter project ever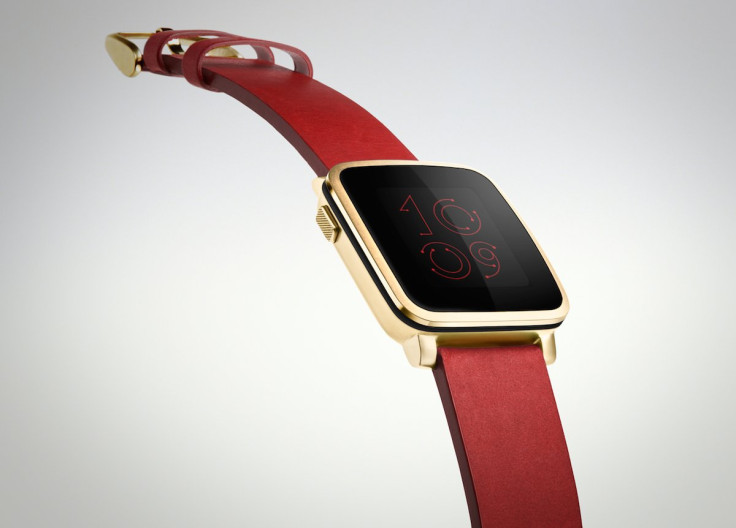 Pebble's latest smartwatch Pebble Time, has not only topped the previous Kickstarter record for the Pebble – it has also become the most funded Kickstarter project of all time with over $15m (£9.7m) in pledges.
Pebble Time is a colour e-paper smartwatch that comes with a battery life that lasts up to seven days and a new Timeline interface, and Pebble were hoping to achieve a funding target of $500,000.
On 24 February, the smartwatch achieved $2m in funding on Kickstarter within just 56 minutes, and in less than two days of the crowdfunding campaign, the product had already achieved $10m in funding, which was the amount that the Pebble managed to achieve.
With Pebble Time, the company has also knocked both the Coolest Cooler (a cooler with a built-in ice crushing blender) and the phenomenally popular card game Exploding Kittens off the top spot for most funded project ever.
Pebble Time is 20% thinner than the Pebble and it comes in three colours – red, white and black. It also bears a striking resemblance to the upcoming Apple Watch, and Pebble could be trying to steal the march on Apple with the Kickstarter campaign.
There are over 6,500 Pebble apps and watch faces that users can use with the watch, and 10,000 units were offered to early adopters who pledged $159 or more.
There are still 23 days to go on the campaign and people can still pledge over $179 to secure the watch.
Pebble Time Steel
Earlier this week, on 3 March, the company announced a more premium version of the Pebble Time would be launching, with the gold version of the Pebble Time Steel (seen above) looking remarkably like the Apple Watch Edition which will be launched next week.
The Pebble Time Steel will also be available in black and silver and will feature an even longer 10-day battery life and will come with a stainless steel or leather strap.
The company also introduced smartstraps, which allow developers create straps which include electronics like NFC chips, extra battery, GPS or heart rate sensors that can interact with apps on the watch.
"We may work on some of our own smartstraps at some point but right now we're focused on opening the platform up for hackers and hardware developers. And we can't wait to see what you can build," the company said.
Staggered release
The firm is staggering the release of the watch - people who backed the Early Bird pledge (now gone) will receive their smartwatches in May 2015, as will people who pledge $179 or more and people who pledged more than $845.
Other pledges will receive the watch in June or July 2015.
"We have so much gratitude for our community and the herculean support they've shown us — from the first Pebble Kickstarter campaign to today," said Pebble CEO Eric Migicovsky.
"We're inspired by the backers who believe in us, and our goal is to continue making them happy with amazing smartwatches that simplify our daily life and help us accomplish more. It's been an unbelievable ride, and there are still 24 days left!"
© Copyright IBTimes 2023. All rights reserved.