2014 was the year the smartwatch emerged as a category all of its own. It certainly hasn't come of age yet and the devices on the market at the moment are very much first generation, but they offer an intriguing look at where we are going in terms of wearable technology.
And while these devices may still be very much for the early adopters, there are enough interesting devices on sale to give you a choice when it comes to picking the smart timepiece for you.
We have rounded-up the 10 best smartwatches launched in 2014, and while all may still not be available to buy (Apple Watch we're looking at you) this gives you a sense of just where the smartphone market is at the moment.
---
---
Key Features:
Week-long battery.
Stainless-steel case.
1.26in e-ink display.
iOS & Android support.
Price:£180.
A watch first and smartwatch second, the second generation Pebble Steel adds a premium feel to what could be called the original smartwatch series.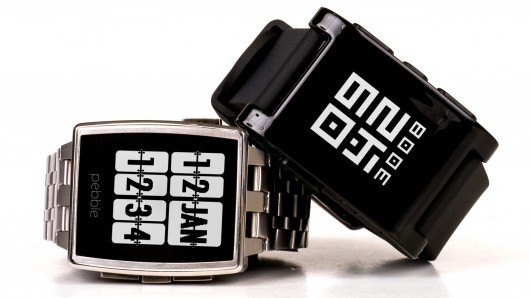 The Pebble Steel has its own app store and unlike the flashy Android Wear devices on this list, features a simple ePaper black and white display, though this of course gives the added benefit of week-long battery life.
---
---
Key Features:
One-day battery.
1.56in colour display (320 x 290).
Wireless Charging.
Water-resistant.
Price:£199.
Probably the most prominent smartwatch to go on sale in 2014, the Moto 360 was the first Android Wear device to feature an (almost) circular screen.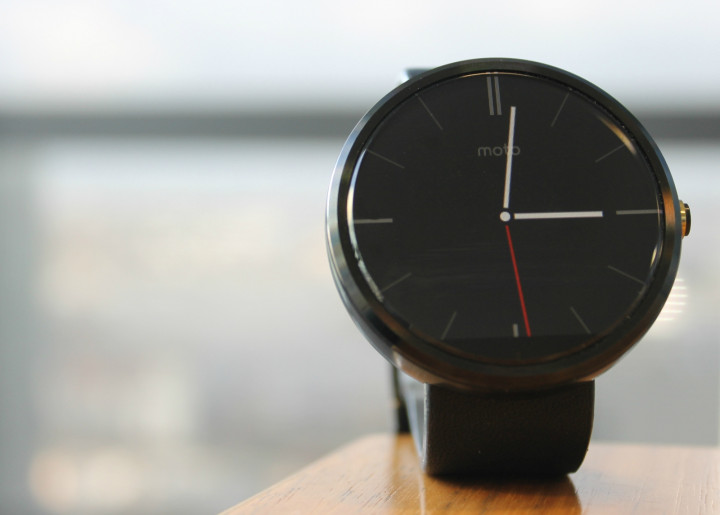 Nice design and great built quality means the Moto 360 could potentially be mistaken for a real watch, but a high price and terrible battery life will put some off.
---
---
Key Features:
1.3in circular OLED display.
Heart-rate monitor.
Water-resistant.
Replaceable strap.
Price: £220.
Jumping on the circular bandwagon, LG's second Android Wear smartwatch of 2014 looks to cash in on the demand for a gadget that doesn't necessarily look like a smartwatch.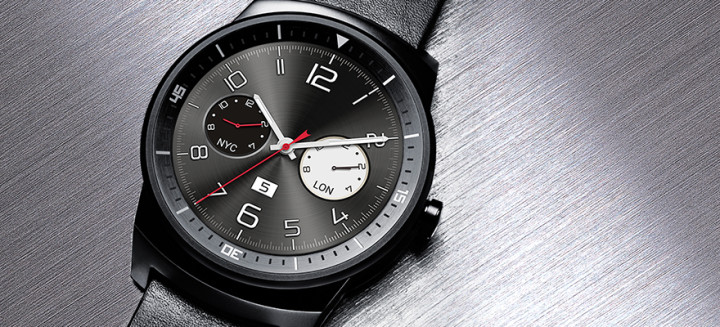 The G Watch R is however relatively expensive and battery life doesn't look like it will be any better than the majority of Android Wear devices on the market so far.
---
---
Key Features:
One-day battery.
Heart-rate monitor.
iOS only.
Wireless Charging.
Price: $349 (£215).
Apple's highly anticipated Watch is not on sale yet, and some of the details about pricing, availability and how it works are unknown, but there is no getting away from the fact that this is the most interesting smartwatch launch of the year.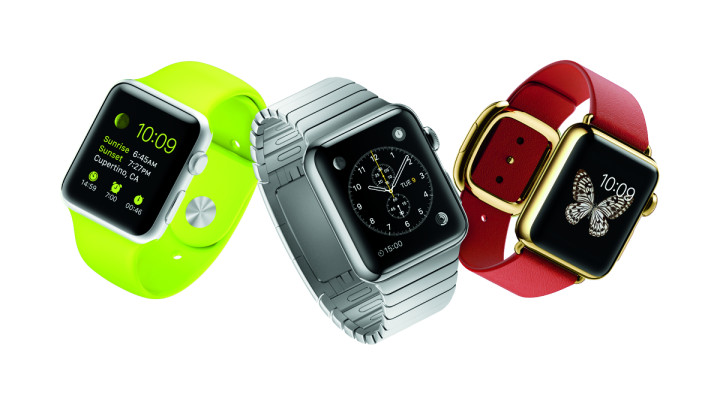 Interest in smartwatches is likely to explode next year on the back of the Apple Watch launch and while it's going to be pretty expensive, it could also be the most complete smartwatch yet.
---
5. Withings Activité
---
Key Features:
Traditional Swiss watch face.
Leather strap.
Sleep monitoring.
Water resistant.
Price: £320.
Not a big name in tech, French company Withings is best-known for its health and fitness devices such as trackers and weighing scales.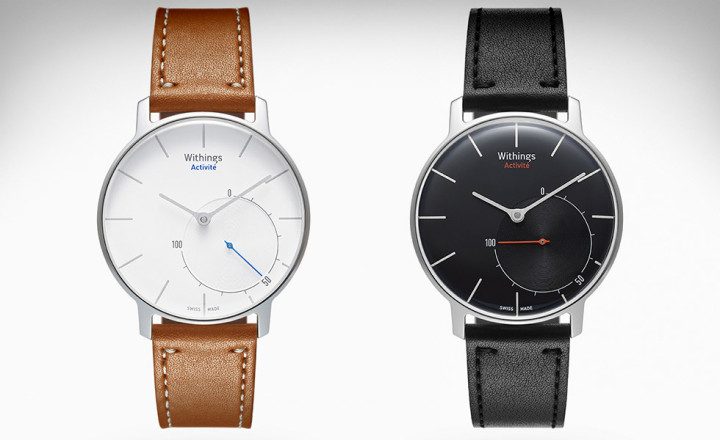 With the Activité however the company has created the most attractive smartwatch on the market. It is essentially a traditional analogue watch with fitness tracking tech inside. It monitors your sleep and your activity and with an 8-month battery life you won't have to charge it every day.
---
---
Key Features:
2in curved display.
Heart-rate monitor.
SIM-card slot.
Android only.
Price: £329.
Samsung could almost fill an entire top 10 smartwatch list on its own, as it has so many of them on the market, but the most intriguing - and the most expensive - is the Gear S.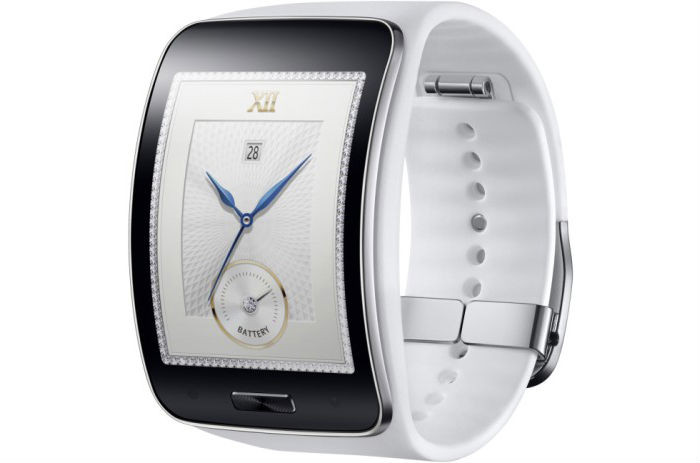 The Gear S stands apart from the rest of the line up as it allows you to insert a SIM card and use it without a smartphone to make calls, send emails and text messages, and search the web.
If you yearned to be like Dick Tracy when you were a kid, then this is the smartwatch for you.
---
---
Key Features:
Automatic sleep detection.
Heart-rate monitor.
4-day battery life.
Black & white LCD display.
Price: £169.
Intel bought Basis earlier this year and just recently launched the Basis Peak smartwatch, which combines a simple black and white screen with multiple health and fitness tracking sensors, including an always-on optical heart rate sensor, galvanic skin response, skin temperature, and a 3-axis accelerometer.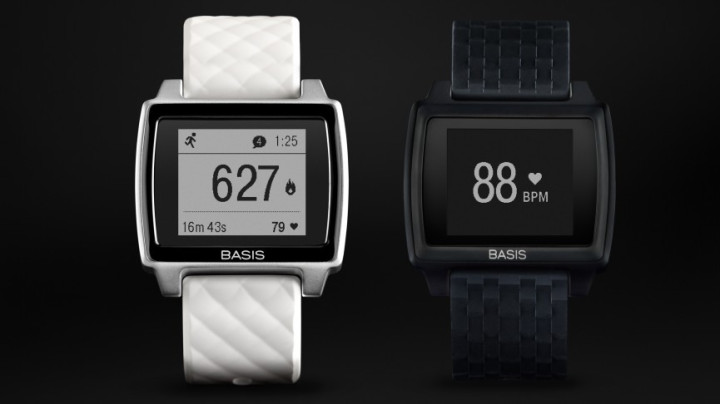 Supporting both iOS and Android, the Basis Peak will also offer notifications for emails, calls and messages.
---
---
Key Features:
1.63in curved display (320 x 320).
100 watch faces available.
Italian leather wristband.
Heart-rate monitor.
Price: £159.
Asus was late to the Android Wear party, launching its ZenWatch in September, but it could be one of the most attractive choices on offer this Christmas.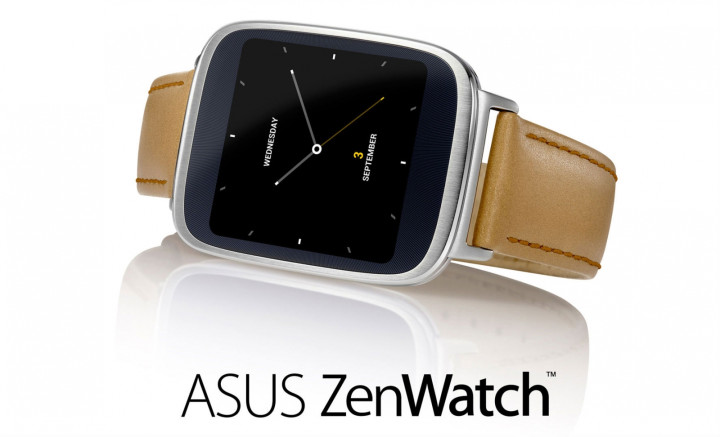 With a curved screen that creates something approaching a 3D effect the Zenwatch also ships with a rose-gold leather strap making it all the more fashionable.
Working with all Android smartphones, the ZenWatch offers a good combination of looks, features and a low price.
---
9. Samsung Gear Live
---
Key Features:
1.63in Super Amoled display.
Heart-rate monitor.
Water-resistant.
Android Wear.
Price: £169.
Samsung struck out on its own in the smartwatch market at the end of 2013 and again in early 2014 with its Gear devices which ran the company's own Tizen software and only worked with Samsung smartphones.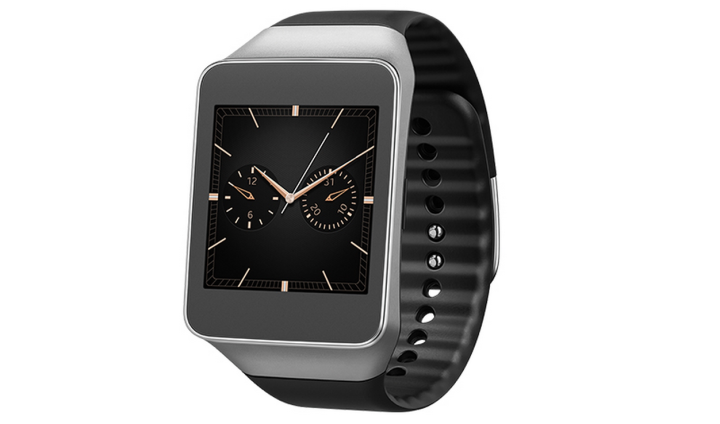 With the advent of Android wear however, Samsung launched the Gear Live, which looks similar to Samsung's previous efforts but offers much more compatibility.
The Gear Live benefits from a low price and decent styling but as with most watches on this list, battery life is far from stellar.
---
---
Key Features:
1.6in screen (320 x 320).
Walkman App with 4GB storage.
Remote camera trigger.
Remote control.
Price: £189.
Sony is back, with its third smartwatch, this time running Android Wear. With additions like the Sony Walkman apps and 4GB of storage, the Smartwatch 3 can operate independently from a smartphone, though only if you have Bluetooth headphones.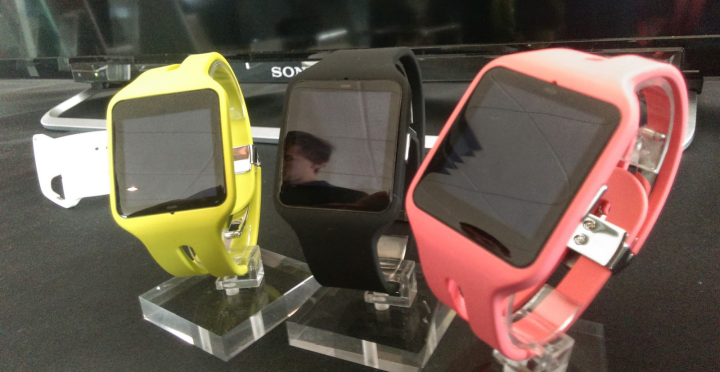 The Smartwatch 3 promises two-day battery life, can act as a remote control, a remote trigger for your smartphone camera, and will integrate with Sony's LifeLog fitness tracking software.
The best Sony effort yet, but is it good enough?