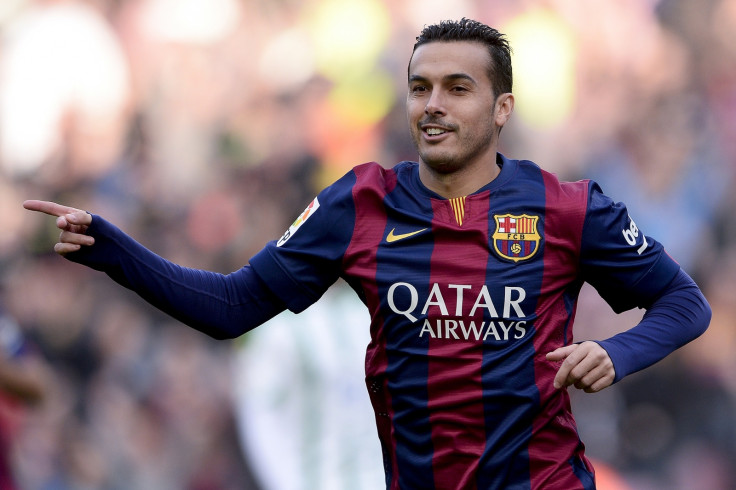 Pedro Rodríguez, also known as Pedrito, may leave Barcelona in the next weeks. His future at Camp Nou is complicated, as his current club have signed Arda Turan and their astonishing attacking trio – Neymar, Leo Messi and Luis Suárez – will continue playing as many minutes as possible.
According to The Express, Arsenal and Chelsea are interested in the player but Liverpool are keeping an eye on a possible move as well. Such interest is easy to understand, as Pedrito's most remarkable skills are speed and goals are the most valued virtues in the transfer market.
Toni Ayala, the man who discovered Pedro at Raqui San Isidro in 2003, speaks to IBTimes UK to analyse a possible move from his former pupil. He said: "I spoke with him last week, but not about football. I keep an eye on the news, and I would find a move to the Premier League very interesting. It would be a smart decision, as Pedro's opportunities at Barcelona are going to decrease dramatically.
"Luis Suarez's and Turan's signings in the last two seasons leave few minutes for him, and he can not spend an additional season starting week in week out from the bench. Pedro is one of the best attacking players of Spain and he has almost won everything. He was world champion in 2010. Let's don't forget that he played a major role in that tournament."
Pedro's former mentor loves the Premier League. He said: "It is a special tournament, different from La Liga. A kind of football in which you can find more spaces, more demanding when it comes to intensity, and that is why I think that Pedro was born to play in Premier League.
"He is as quick as a flash, his biggest strength is the speed at which he can run with the ball at his feet, his performances are based on a superb effort and he is his team's first defender.
"Everyone points out Xavi, Iniesta or Messi to explain Pep Guardiola's amazing seasons at Camp Nou, but current Bayern Manager made the most of Pedro's discipline. Pedro can solve many team's tactical problems, I am sure that Arsene Wenger, Jose Mourinho and Louis van Gaal dream of players with his high rate of reliability inside the pitch."
Record transfer on the cards?
Ayala would not be surprised by a record transfer. He said: "He is worth every euro. What he adds to a team is priceless. He has scored 114 goals in 369 matches, including his appearances with the Spain national team. And he has been able to improve every season.
"When he made his debut under my tenure, in Tercera Division, he was very skinny. We called him 'the mascot' because when he cut his teeth at professional football he had to deal with stronger rivals. Even at that stage, he always found a way to score, assist or recover possession..."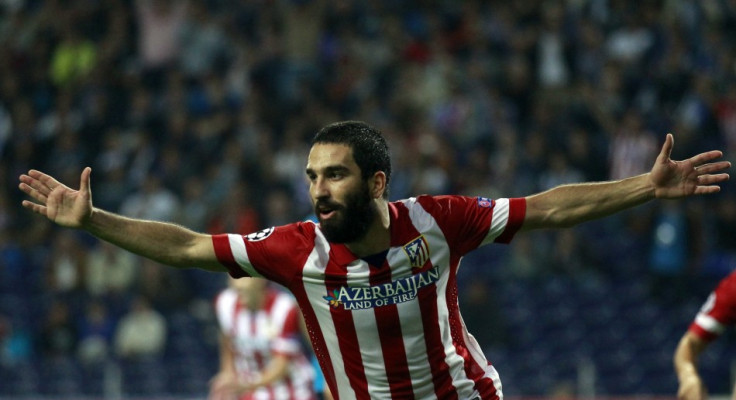 His first professional manager sums his pupil's career up in one sentence. "He faces every day as a challenge. He is always motivated, that is why he holds a world record," said Ayala. "In 2009, he was the first player in football's history to score a goal in all possible club competitions during the same season [La Liga, Spain's Cup, Champions League, European and Spanish Supercup and club's World Cup]. If he finally signs for a Premier League club, he will find a way again".
Following this line of thought, Ayala remarks that "playing for Barcelona is a blessing, but I think that we still have not seen Pedro at his highest level".
He added: "I am eager to see what his evolution would be if he arrives to a club and becomes a leader. Do you imagine, for example, a new Arsenal with Alexis and Pedro on the wings?
"Under Guardiola's tenure, he showed that he is technically very gifted, fitting seamlessly into the tiki taka style which led the Catalonians to three Champions League titles in the last seven years. He would fit like hand in a glove in Arsenal."
Ayala would also like to see Pedro playing for Mourinho's side, who value the player at £22m according to The Daily Mail. "We all know what 'Mou' loves inside the pitch. And I am pretty sure that he loves his versatility. Pedro has played as a centre forward, in the left wing, in the right wing, in the midfield and... even in the left back, during some matches at Barcelona," he said.
"He gives his managers loads of possibilities. The Portuguese coach loves to change his tactics during the same matches, so Pedro is perfect for him. Definitely, his hard work in order to recover possession would make a difference at Chelsea, as it did at Guardiola's Barcelona."
Manchester United move in the future?
However, the manager who discovered Pedro does not hesitate when it comes to pointing out what would be his best option to succeed in the Premier League.
He said: "I think that Manchester United are at an interesting moment in their history. They have not shined during the last two seasons and Louis van Gaal is building up a new team.
"They need to change pieces in their attack, Robin van Persie has left the club and Pedro would bring the passion back to Old Trafford. But again, no matter if he finally plays at Stamford Bridge, Emirates or Old Trafford, he will succeed, as his skills are perfect for British football."
Adaptation would not be a problem for Pedro, whose release clause formerly stood at €150m, according to Ayala. He said: "Being honest, I don't know if he has made progress with foreign languages but the toughest challenge in Pedro's career was to leave the Canary Islands and start a new life at Barcelona at the age of 17. As long as football is the epicentre of his new life, Pedro will be happy here or there. It has always been this way during his whole life."