The Pentagon on Wednesday (30 August) revised the total number of troops currently deployed in Afghanistan to battle Taliban militants.
It had earlier said there were around 8,400 troops in Afghanistan, but the revised figure showed they have about 11,000 soldiers, including permanent as well as short-term deployments.
US Marine Corps Lieutenant General Kenneth McKenzie Junior told reporters at the Pentagon that the revised number was due to change in accounting practices put in place by US Secretary of Defense James Mattis, CNN reported. The defence secretary reportedly wants to do away with former president Barack Obama's accounting methods.
The Department of Defense was now also counting troops that are deployed for short duration — usually fewer than 180 days, he explained and noted: "This is not an attempt to bring more forces in, but it is an attempt to actually clarify a very confusing set of reporting rules."
"The Secretary has determined we must simplify our accounting methodology and improve the public's understanding of America's military commitment in Afghanistan," Chief Pentagon Spokesperson Dana White reportedly said.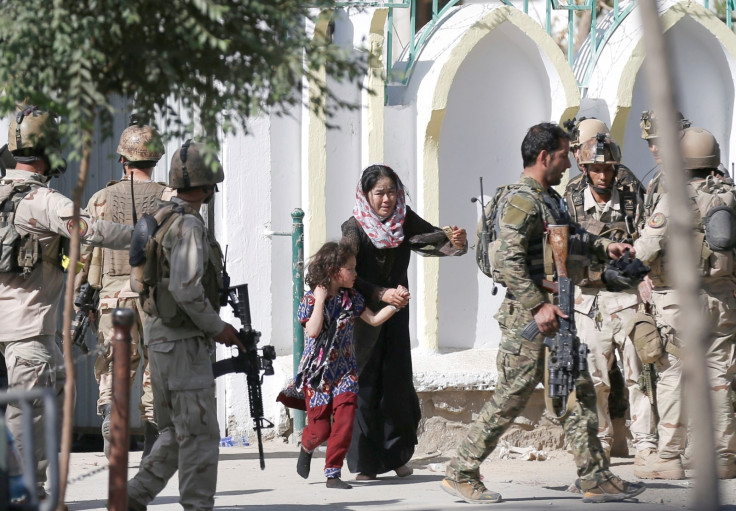 About the recent South Asia strategy announced by US President Donald Trump, in which he hinted that more troops will be sent to Afghanistan to better fight the Islamist militant groups, McKenzie said: "No troops have started to flow, no decision has been made by the secretary." He added that Mattis will take a decision only after there is more clarity on the accounting rules and the exact troop numbers in Afghanistan.
However, the BBC reported that the Pentagon was preparing to deploy as many as 4,000 more US soldiers in the country in the coming days.
US forces deployed in Afghanistan serve two primary missions, one of which is the Nato mission to train and advise Afghan security forces. Nearly 6,000 troops from other Nato countries also impart training to the local forces.
Another major task for the US troops in Afghanistan is to carry out counterterrorism missions in the country.
Soon after Trump's announcement on increasing troops in Afghanistan, local militant group Taliban issued threats that it will turn the country into a new graveyard for US troops. Taliban has been carrying out deadly attacks in the country, including capital Kabul.
It killed five people in its latest attack on a bank located near the US embassy in Kabul on Wednesday.
Meanwhile, Trump had said while announcing the Afghanistan strategy that he will switch focus on "killing terrorists" in the country from the nation-building role that the American soldiers have been engaged in until now.