The People v OJ Simpson: Flavor Flav proud owner of disgraced NFL star's statue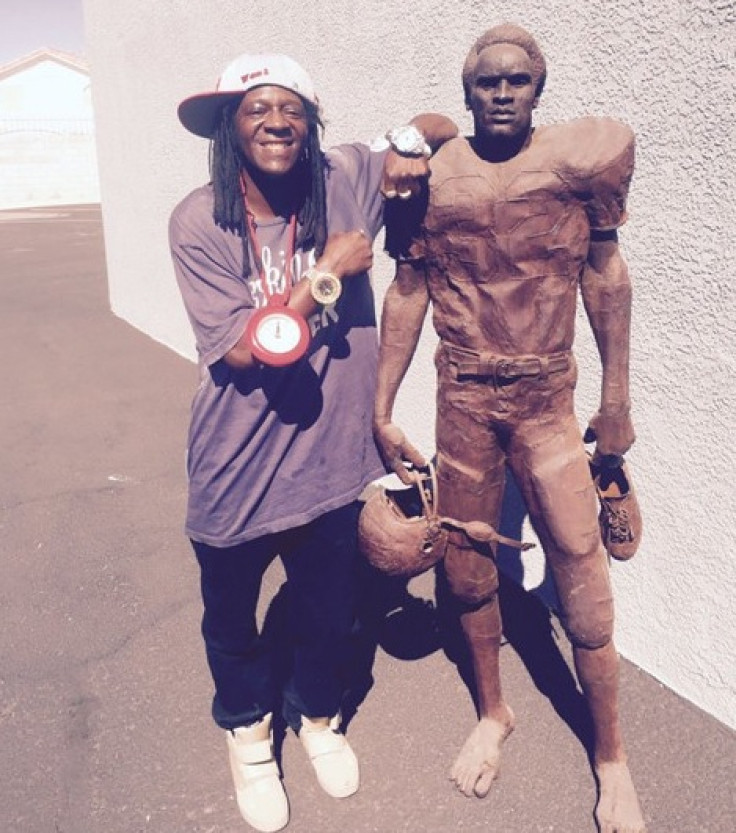 If you tuned into the finale of The People v OJ Simpson you would have noticed the life-sized statue, which immortalised the disgraced football star at the height of his career, standing tall in his back garden. Well, fast forward 20 years and the real iconic figurine now belongs to Flavor Flav, of clock-wearing and Public Enemy fame.
Flav took to Twitter to share a snap of himself leaning on the bronze likeness and said he would have let producers use the real thing had they have asked. "People Vs OJ... Is this what YALL lookin for,?...Shoulda had this on tha show... The real one," he told his 83.4 thousand followers.
According to the hip hop star, Mancow Muller gifted him with the sculpture in 1999, just months after the radio host bought it at auction for $3,250 (£2,309). He added that he once tried to return it but Simpson insisted that it wasn't a good idea because the courts would have confiscated and sold it to pay off his debt. "If I did they would just take it away again," Flav told TMZ.
The development comes more than 20 years after Simpson was acquitted of murdering Nicole Brown Simpson and her friend Ronald Goldman in 1994, in what was called the "trial of the century". The story was recently revisited in The People v OJ Simpson, a true crime series featuring Cuba Gooding Jr, John Travolta and David Schwimmer.
The families of murdered Nicole Brown Simpson and waiter Goldman won a $33 million civil judgment against Simpson in 1997 after finding him "responsible" for the two deaths.
In 2008, Simpson received a 33-year jail sentence for kidnapping and armed robbery, after being arrested in Las Vegas in 2007.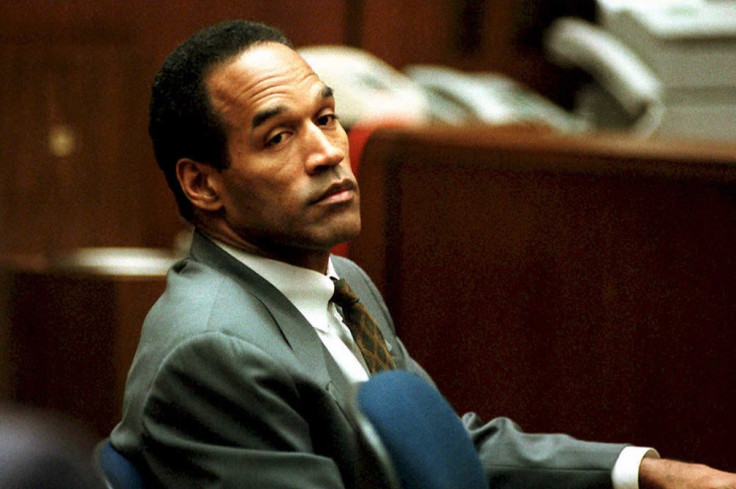 © Copyright IBTimes 2023. All rights reserved.