OJ Simpson: Knife kept by retired cop as 'souvenir' of trial is not murder weapon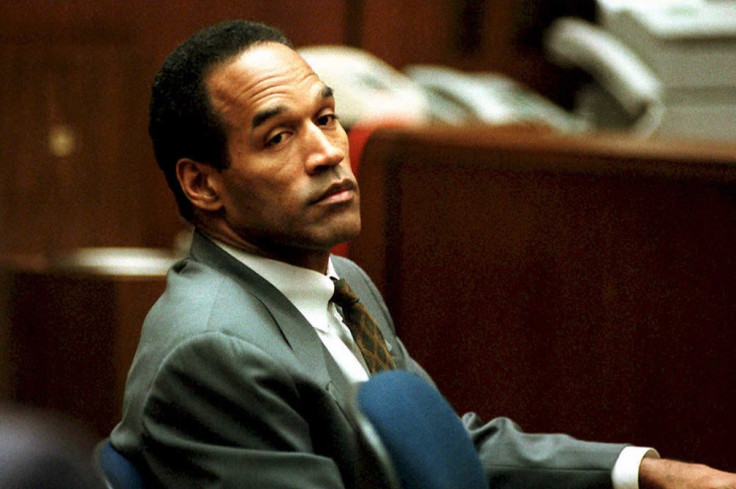 The knife kept by a Los Angeles police detective as a souvenir of the OJ Simpson trial is not linked to the infamous Nicole Brown-Simpson and Ron Goldman double murder, the Los Angeles Police Department (LAPD) has confirmed.
Last month, it was revealed that a retired detective, identified by his lawyer as George Maycott, had handed in a knife to the LAPD that may have been connected to the 1994 murders.
ABC News reports that Maycott had received the knife from a construction worker in 2003. The worker claims he found the knife on the same street that Simpson's now demolished estate had stood on.
Maycott's lawyer, Trent Copeland, says that the former detective called the LAPD to inform them about the knife, but was told the Simpson case was closed. He then placed the knife in a toolbox, where it sat until 10 February 2016, when it was taken into LAPD's custody.
Evidence ignored
According to ABC News, the LAPD submitted the knife to be examined for forensic evidence from the Simpson/Goldman murder, such as DNA and hair samples. The police force has now said the tests confirmed the knife was not used in the, officially unsolved, brutal double murders.
Copeland told ANC News that Maycott is "relieved that the process is now over" as his "good name" had been sullied.
"This is a retired police officer, a 70-year-old man, who didn't ask for this attention and did what he thought was the right thing back in 2003. And that was to call the LAPD and to let them know that he had a knife that was allegedly recovered on the property," Copeland said in a statement. "And the fact that they chose not to act on that... can't be directed negatively towards him."
In May 1998, the Associated Press reported that a construction crew found a folding-blade knife in Simpson's neighbourhood. At the time the LAPD said it could not be linked to the murders. LAPD spokesperson Lieutenant Anthony Alba said several knives had been found in Simpson's former neighbourhood since the murders, but none had evidence that tied them to any crime.
Even if the knife was linked to the murders, Simpson could not have faced another trial for the murders due to California's 'double jeopardy' laws.
Unsolved murders
Brown-Simpson and Goldman were found stabbed to death at her Los Angeles home on 12 June 1994. To date, the murder weapon has never been found.
OJ Simpson, at the time a retired NFL star and occasional actor, was charged with both murders, but was found not guilty in 1995 after an high-profile trial. The Simpson trial has been brought to public attention again, due to the hit US drama series American Crime Story.
In 1997, Ron Goldman's parents, Fred Goldman and Sharon Rufo, sued Simpson in civil court for the wrongful death of their son. The jury in the civil trial found Simpson responsible for Goldman's death, and awarded his family $33.5m (£23.54m) in damages
In 2007, ReganBooks released If I Did It: Confessions of a Killer, by ghostwriter Pablo Fenjves and Simpson, which includes the Naked Gun star's alleged confession to the murders.
In 2008, Simpson received a 33-year jail sentence for kidnapping and armed robbery, after being arrested in Las Vegas in 2007.
© Copyright IBTimes 2023. All rights reserved.