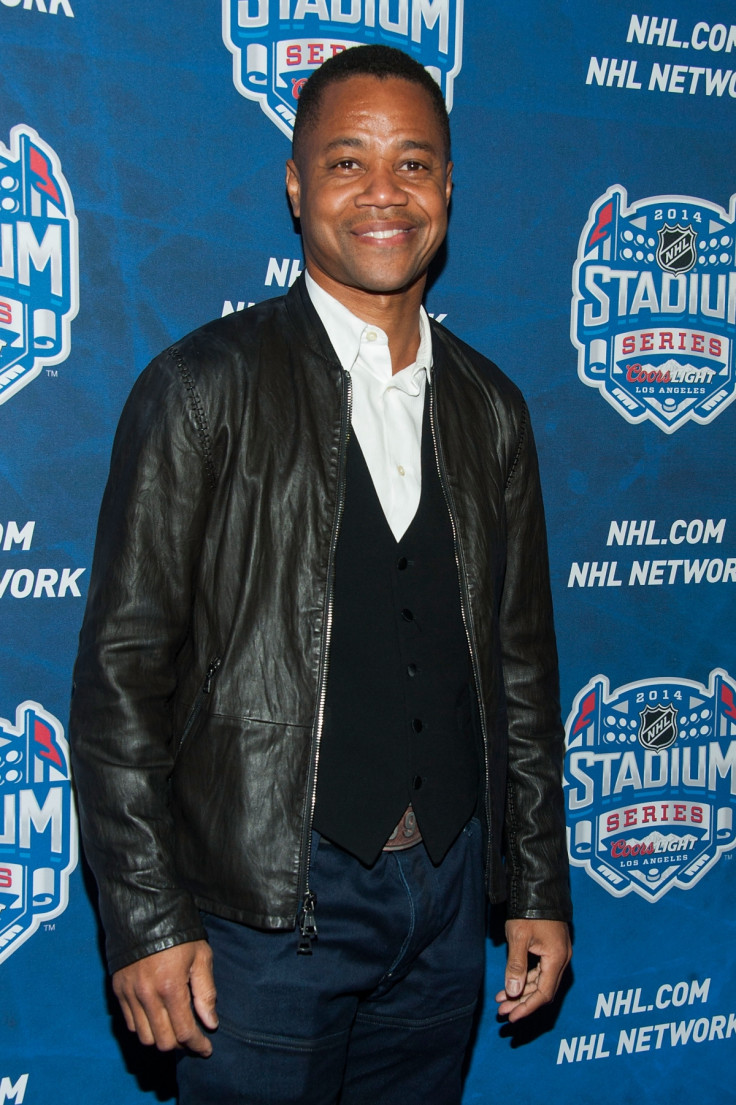 Cuba Gooding Jr has had a roller-coaster career in Hollywood. After his award-winning role as American footballer Rod Tidwell in Jerry Maguire back in 1996, the actor worked on a number of hit films like Selma, The Butler and American Gangster. Then somewhere along the way he ended up spending over a decade making direct-to-video movies for billionaire producers, before landing the lead role in The People v. O.J. Simpson: American Crime Story.
"A lot of times when you have guys like that who don't really know how to make films, but they're controlling it because they have the finances, you really get their agenda. You're not seeing a piece of work where I would say, 'Wow, this is a great statement of a film'," he told Vulture magazine.
After a number of supporting roles in popular films, Gooding disappeared into the woodwork. "I was in the wilderness of Hollywood for almost 10 years. I was off the studio lists. I wasn't getting the roles offered to actors that hadn't done a third of the roles I had done, or had the popularity I had," the Men of Honor star explained.
So, when told about a rich Australian producer who wanted to make a film about O.J. Simpson but had yet to find a director, Gooding decided to take a pass on the project.
"My agents call me a couple weeks after this episode. They say, "Ryan Murphy wants to meet you." I said, 'Whatever he wants, I'm in!' They go, 'It's funny you said that, because he wants to do OJ Simpson.' I told them, 'I don't care what it is. I'll play Marcia Clark. As long as it's a real filmmaker, I'm in'."
The 48-year-old actor had not followed the O.J. Simpson case closely when it actually happened and for the role he decided to only research the unbiased accounts to get a central view of the whole ordeal.
When asked about the most difficult scene in the TV series, Gooding immediately recollected the Bronco chase — the same event he skipped watching on TV back in 1994 to listen to radio commentary of an NBA game. He described working on the chase as being "Emotionally exhausting. Two days of crying with a gun in your mouth was brutal. Brutal.
"As I walked towards the Bronco, I almost started to shake. I think of it now and it puts me in a frame of mind. When I see the backseat, that leather."
The actor refers to the stress and emotional toll this role took on him, claiming it changed him in many ways. As an actor it gave him a better understanding of his counterparts who turn to "dark places" to fit the characters.
"I used to look at actors and laugh at them, like Heath Ledger playing the Joker. It was too dark, and it took me a while to shake the character. I was like, that's bullshit, guys, come on," Gooding explained. "Now, doing this, I get it, man. I get it. When you're watching a movie and find yourself getting emotional, it's because you're bringing something personal to the images. It's the same thing with acting. You're bringing the essence of your core emotional being to that moment."
He confessed to having a number of emotional breakdowns during the shooting of the series.
FX's mini-series The People v. OJ Simpson: American Crime Story is a true crime anthology series, which premiered on 2 February and has already received universal critical acclaim.