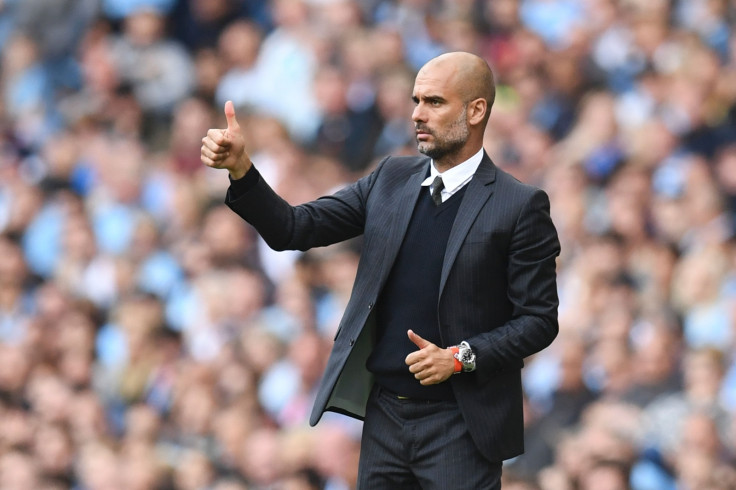 Pep Guardiola has admitted Tottenham Hotspur deserved a 2-0 victory over Manchester City on Sunday (2 October) as Spurs were the better side.
The Spanish boss said that Mauricio Pochettino's side proved that the Premier League leaders has still work to do after they suffered their first defeat of the season, only days after a Champions League draw with Celtic.
The former Barcelona manager enjoyed an impressive start to the life at the Etihad Stadium after winning his first 10 games on charge, including six in the Premier League.
However, Spurs only needed nine minutes to take the lead through Aleksandar Kolarov's own goal following a flying start to the game.
Delle Alli doubled the lead before half-time to lead Tottenham to a comfortable win, despite Erik Lamela had a penalty saved by Claudio Bravo earlier in the second-half.
Guardiola failed to hide his disappointment after the game as admitted that City failed to cope with Tottenham high press.
"It was a tough game and Tottenham are a very good team who have been fighting for the title in the last few years. They played better, that's all. We just have to congratulate them," the Manchester City boss admitted after the game. "We had a lot of problems trying to create and we missed a lot of balls in positions where they are so, so dangerous. We didn't have many chances to do a high press because they always played directly to Son.
"We knew that they would press high and we know we want to do it, it's just they did it better."
Guardiola believes that Kolarov's early own goal was costly for his side, as City only managed to react in the last minutes of the game.
"The first goal was similar to Glasgow and it was difficult to recover. The last 20 minutes were much, much better but in the rest of it, we had many problems to create our own game."
The defeat came only days later City ended a perfect start to the season with a 3-3 draw at Celtic. Guardiola believes there is nothing to worry about, but admitted his side are still far from being perfect.
"It's part of our job. We changed many, many things in the beginning and it's all part of the process, we can't always win all of the games so sometimes it can help us to improve," the boss added. "I'm here to do our job and to get better we need to process and analyse what we are doing well and not well. It's the end of September so you cannot imagine that our team is already done.
"They have done an amazing performance until now. Still, we are not perfect but the team are fighting until the end and that is the most important thing."