Seventy-two hours on from Jose Mourinho being unveiled by the red half of Manchester, it is the turn of Manchester City to showcase the manager they hope will lead their illustrious future. Spaniard Pep Guardiola will address the media for the first time as the man in the hotseat at the Etihad Stadium.
Much like his great rival Mourinho, Guardiola arrives in the Premier League with a reputation to restore after failing to guide Bayern Munich to the Champions League during his three years in Bavaria, at a club who have been treading water. Over £1bn of Sheikh Mansour's money has not yet delivered Europe's most prestigious prize to the Etihad, while last term City barely registered in the title race and almost missed out on the top four altogether.
With confirmation of Guardiola's appointment having come in February – and triggering a downturn in fortunes under Manuel Pellegrini – the former Barcelona boss has had plenty of time to consider how he will welcome the British press and what tone he will aim to strike as he addresses some of the key themes of his tenure. IBTimes UK looks at some of the central issues which Guardiola will be urged to consider.
Could Lionel Messi move to Manchester City?
During the fan festival where Guardiola was unveiled in front of thousands of supporters at the club's football academy, an optimistic supporter asked from the assembled crowd whether the five-time Ballon d'Or winner would be linking up with his former manager from Barca. Guardiola brushed off the suggestions, but might be forced to respond to those claims again.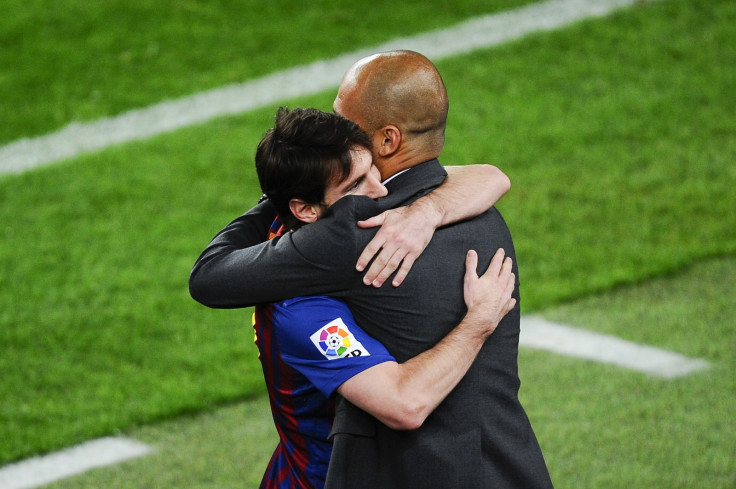 The Sun understands that both Chelsea and City are interested in luring Messi to the Premier League – should the former Argentina international indicate he wants to leave the Nou Camp. Messi may want to free himself from events in Catalonia after being hit by a 21-month suspended prison sentence and a €2m fine having been found guilty of tax fraud. If anyone can tempt him away it is the manager who helped set his remarkable career in motion.
Can Guardiola implement the iconic tiki-taka style?
Perhaps the defining feature of Guardiola's time with Barcelona both as a player and manager – though less so at Bayern – was the style of play exhibited. With Xavi, Andreas Iniesta and Messi in toe, Guardiola was able to ensure Barca traditions were upheld and as a result produced the most startling football seen on this planet since Brazil's all-conquering World Cup-winning side of 1970.
City fans have hardly been devoid of entertainment during Pellegrini's spell in charge, having been the Premier League's top scorers in each of the Chilean's three years at the helm, but the prospect of Guardiola implementing an awe-inspiring style of football that would surely bamboozle their opponents looms over the blue half of Manchester. Winning will surely come first, but City fans will be eager to hear how.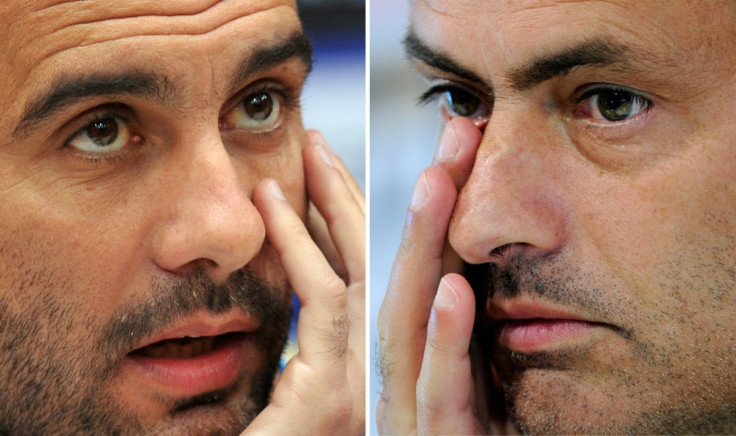 Can Guardiola keep his cool with Mourinho lurking?
The 45-year-old was mentally picked apart by Mourinho during the latter days of his spell in Spain, and it would eventually lead to his 12-month hiatus from the sport prior to his return at Bayern. The manner in which Guardiola's temperament unravelled and his charisma rotted away was telling, and as Mourinho started to prevail in the verbal jousting, so did his team as Real Madrid scooped La Liga in his final campaign.
Their rendezvous in English football sees the 390 miles between Barcelona and Madrid reduced to just four-and-a-half. and with both City and United aiming to rebuild after lean domestic campaigns, the jostling for a psychological edge may be more competitive than ever. Having fallen apart emotionally four years ago, can Guardiola keep it together ahead of what is likely to be a bombardment of grenades from Old Trafford?