Liverpool legend Jamie Carragher believes that Paul Pogba's indiscipline played a major role in Manchester United's derby day loss to Manchester City last weekend. Pogba, who cost a world record fee from Juventus, did not play to his potential and repeatedly went down the sides, which left Marouane Fellaini alone in the middle, allowing the likes of David Silva and Kevin de Bruyne to run rings around him.
The Red Devils were completely outplayed in the first half with City scoring two goals through De Bruyne and Kelechi Iheanacho. Zlatan ibrahimovic pulled one back before the break after a mistake by Claudio Bravo but they were unable to score a second before the ninety minutes, conceding their first defeat of the season.
Mourinho tried to change his arrangement after the break by bringing in Ander Herrera to form a three-man midfield but it was too little too late for the Red Devils, who were lucky not to concede more goals on the counter. Carragher, speaking on Monday Night Football with Sky Sports, revealed that Pogba, despite his talent, has to be more disciplined in the future, if he has to make a name for himself in the Premier League.
"I don't think it was so much that Pep Guardiola got it massively right than Jose Mourinho got it tactically wrong," Carragher said. "He wasn't helped by the performance of his players — he subbed two at half-time — but specifically the performance of Paul Pogba.
"For a central midfielder in a game of that magnitude, I think for the first 40 minutes it was one of the most ill-disciplined performances you will see. The only way to describe it was like watching the best player in the schoolyard that runs where he wants and does what he wants.
"Five minutes into a Manchester derby, when you know the centre of the pitch is so important to stopping Man City, he finds himself in a left-wing role trying to receive the ball. I never thought I'd say this, but I felt so sorry for Fellaini. He was left on his own in the centre of the pitch and there was so much space [for Man City].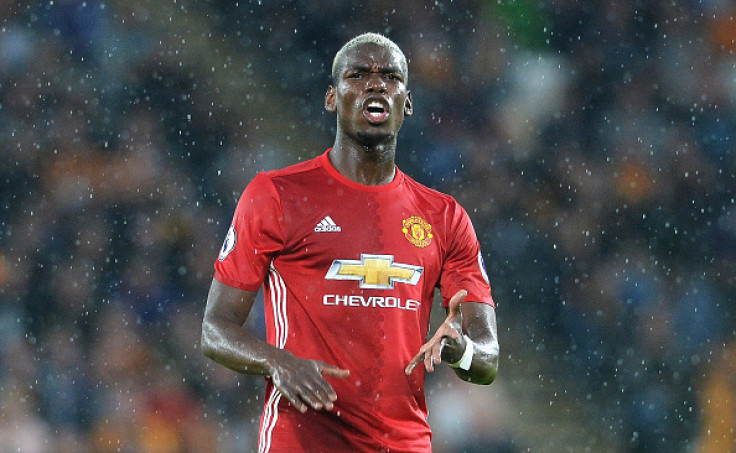 "His job, when you are playing in a two in midfield, is to be disciplined, especially against Silva and De Bruyne. It is either he has got it wrong or Mourinho has given him licence to do what he wants and that is wrong," he added.