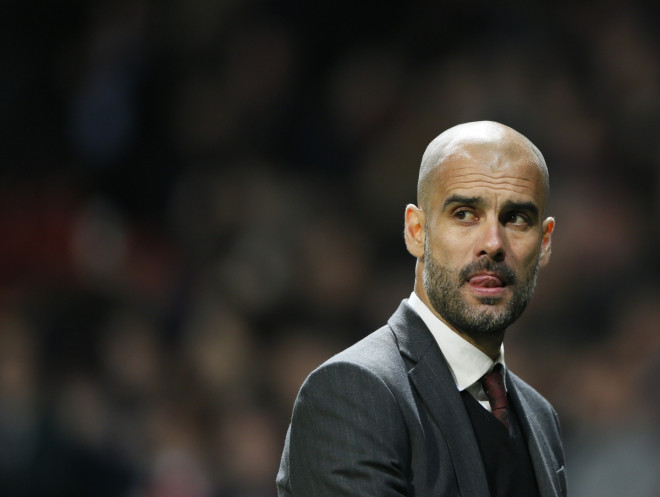 Manchester United fans longing for a change of manager may have received a boost after Pep Guardiola said he'd have "no problem" leaving Bayern Munich.
Guardiola, who was heavily linked with United before David Moyes took charge, said that he would simply shake hands with the Bayern directors and leave if they didn't want him.

The former Barcelona coach has been heavily criticised in Germany following two successive league defeats. According to Marca, he responded by saying: "I have to accept the criticism.
"I say [to myself]: Pep, calm down. You are here to do your job as best as you can – my best strength is to work, work and work.
"I am here to help. And if the club don't want me, we'll shake hands and no problem for me."
After a season of turmoil under Moyes, many United fans may see a chink of light in Guardiola's words – even though the chances of him leaving the Allianz Arena appear extremely remote.
Bayern had not been beaten all season in the league prior to their back-to-back defeats, and wrapped up the Bundesliga title with seven games to spare.
However Guardiola says he wants to finish the season strongly, and says the pressure is nothing new.
"It's the same at all big clubs. You can't imagine what it was like at Barcelona when we didn't win. It's the same at Milan, Real Madrid, too.
"It didn't surprise me. I knew at my first press conference at the Allianz Arena that winning was the only option.
"I'm just here to help the players. I can't always win – sorry, I'm not God.
"Losing against Dortmund made me realise how important the league is and how important games against are. I realised how painful the defeat was for the fans.
"When we are dominant, we play well and have a good structure. The opponent finds it difficult to counter, especially as I have very good defenders in my team.
"However, we have conceded too many goals lately and we must return as soon as possible to our usual game."
Bayern face a Champions League semi-final with Real Madrid next weekend, and Guardiola said his players must return to their normal level before then.
"When there is a game like the one against Dortmund, then I have to quickly analyse why it happened. If we play against Kaiserslautern the way we did in the last three games, then we'll not reach any final."