Pep Guardiola talks up Premier League move amid Manchester City, United and Chelsea links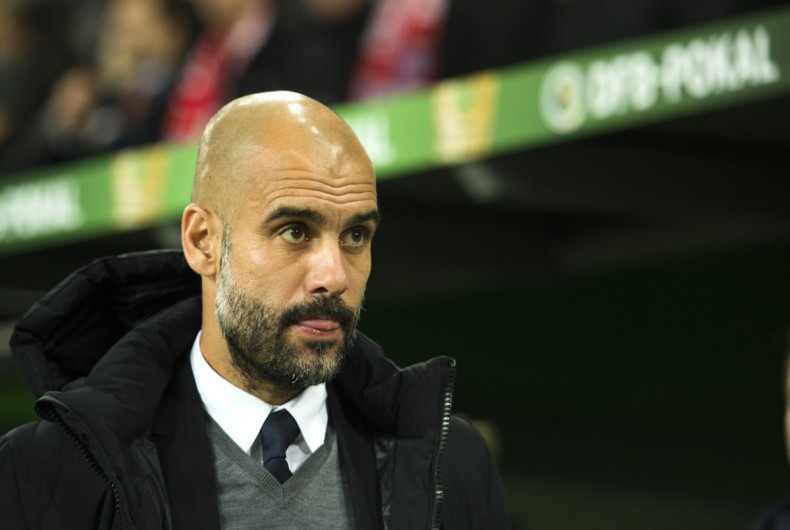 Pep Guardiola has confirmed he intends to manage in the Premier League next season amid links with Chelsea, Manchester United and, especially, Manchester City. The former Barcelona legend has explained that he has opted against extending his contract with Bayern Munich because he wants to manage in England, although he also admits that he is yet to decide where.
Bayern announced last month that Carlo Ancelotti would take over the club next season after the much sought-after Catalan opted against staying at the Allianz Arena. The former Barcelona manager has been heavily linked with a move to the Etihad Stadium to replace Manuel Pellegrini at Manchester City since the beginning of the season – despite the Chilean boss just signed a new deal until June 2017 in the summer.
However, recent reports have claimed that Chelsea and Manchester United are also monitoring the situation after their complicated starts to the season, with Guss Hiddink having replaced José Mourinho at the Blues on a temporary basis while Louis van Gaal's position at Old Trafford remains under scrutiny.
Guardiola has assured that he is yet to make the decision over which club will be fortunate enough to secure his services, but has assured that it will be a Premier League side.
"The reason I have not extended my contract is simple: I want to manage in the Premier League," he said, as quoted by The Daily Mail. "I want to experience the atmosphere there and look forward to the stages there. I'm 44, it's the right moment to go there. I haven't decided on a new club yet – I need a new challenge."
"I want new stadiums, cities and restaurants to know," the boss added. "Three years is enough in a club. I'm not a coach of 30 years staying at a club."
The Catalan boss has also promised that he is not going to lure any Bayern players with him to his new side, while hoping to complete his time at the Allianz Arena with the UEFA Champions League crown.
"I will not take any players with me to England. They must stay here," he said. "Of course I want to win [the Champions League this season] with Bayern. But it is not easy. I've lost in 51 games only once. That's worth more than the Champions League. I'll never reach [that] again.
Guardiola, meanwhile, has also hailed Ancelotti to replace him after the Italian manager already enjoyed success in the Premier League, La Liga and the Serie A. "[Ancelotti] is perfect for the club. I wish him the best of luck and will give him a great team. It is good that is already determined a successor," he concluded.