Pep Guardiola will replace Manuel Pellegrini at Manchester City when his contract with Bayern Munich runs out in the summer, according to a report. Citing sources in England, German magazine Kicker said Guardiola had already agreed to take charge at the Etihad Stadium, despite current incumbent Pellegrini having a contract with the Manchester club until 2017.
Guardiola, 44, has confirmed that he will step down as Bayern boss at the end of the season. He has also been linked with the Manchester United and Chelsea jobs.
City have made no secret of their admiration for the former Barcelona boss, with Pellegrini saying he hoped the highly sought-after Spaniard takes charge at the Etihad at some point in the future. Guardiola also enjoys positive relationships with City chiefs Txiki Begiristain and Ferran Soriano, who worked with him at Barcelona.
"Pep Guardiola will work here [in England], I don't know if it is next season here [at City] or at another club. Someday he'll come here," Pellegrini was quoted as saying by Sky Sports on 20 December. "And I hope he will have the option to work at Manchester City. I say that because I love this club and I hope, in the future, he can work here also. I am sure he will be very important for the club."
New challenge
Bayern chairman Karl-Heinz Rummenigge has said he already knows where Guardiola would end up next season.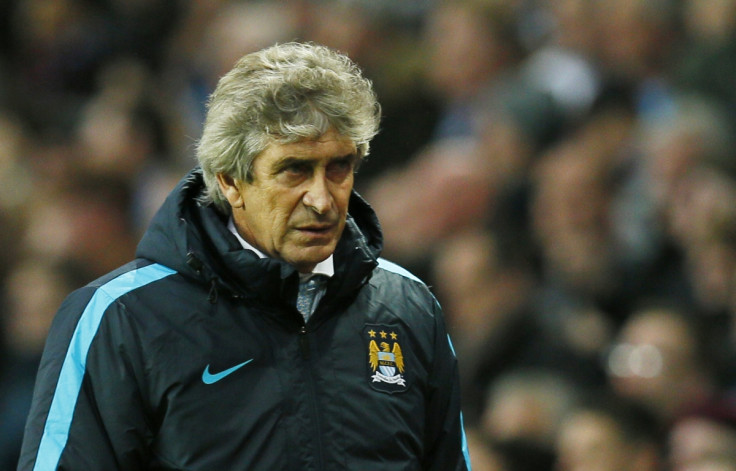 "I think I know where he is going. But I want to leave the announcement to him or his new employer," Rummenigge told Bild. "At the Christmas party two weeks ago he came to me, he told me that he was looking for a new challenge and almost apologised. It was clearly difficult for him, I'm not disappointed in him."
German champions Bayern have announced that former AC Milan and Real Madrid boss Carlo Ancelotti will succeed Guardiola at the Allianz Arena.