Crystal Palace chairman Steve Parish has conceded that it will be "very difficult" for the club to complete a permanent deal for Liverpool defender Mamadou Sakho this summer, stressing the need to appoint a new manager who is comfortable with their realistic approach to the upcoming transfer window.
Sakho made an enormous impact at Selhurst Park after arriving on a six-month loan deal in January, playing a crucial role in helping the Eagles to pull away from relegation danger. It was an indicator of his significant influence that the centre-back was nominated for player of the year honours despite only making eight appearances before seeing his season cut short by a knee ligament injury suffered during a 1-0 home defeat by Tottenham Hotspur on 26 April.
Although such a loan agreement contained no option for a full-time deal, Sam Allardyce had expressed a desire to bring Sakho back to Palace while warning of the significant fee that would likely be required.
However, any established recruitment plans were thrown into turmoil last month when the former England boss relinquished his position and hinted at retirement after amicable talks with Parish. He insisted that the decision to walk away had nothing to do with "transfer targets, finances or anything along those lines".
Sakho appears to have stayed in South London to continue his recovery from that aforementioned injury, posting an exercise video on Instagram in which he is decked out in Palace training gear. While he seems content to remain at the club, Parish, who also hailed a new five-year contract for rumoured Spurs target Wilfried Zaha as a "real statement of intent", admits it will be tough to secure the signature of a player believed to be valued by Liverpool at £30m ($38.5m).
"I think that is going to be a very difficult one for us to do," he told American radio station SiriusXM FC, as noted by the Evening Standard. "I think Liverpool want a big number for him. That is a tough one to make happen on a permanent basis. We need to look at the budgets and be realistic.
"It is important that whoever takes over [from Allardyce] has the right level of support from us but also that we are realistic. That is important. It is not a one-way interview process. They have got to be comfortable with the situation they are coming into and I am always very forthright about what is available and what is not."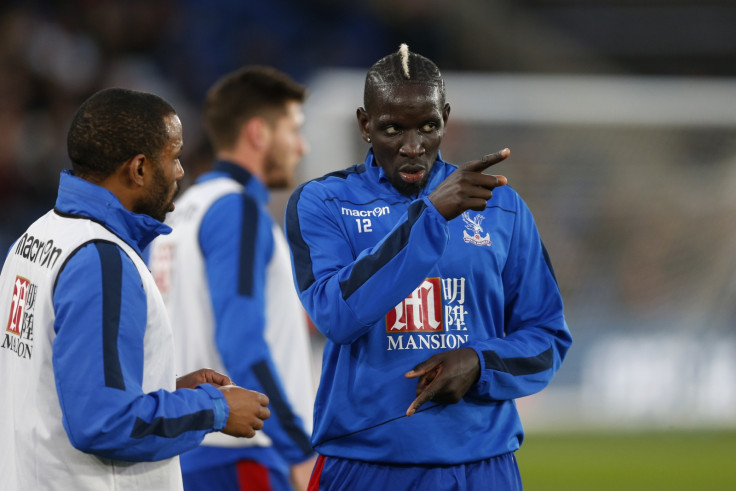 Sakho failed to make a single first-team appearance for Liverpool in the first half of 2016-17, frozen out after being sent home from a pre-season trip to the United States. Klopp has remained relatively tight-lipped on his future since, saying in April only that he was watching his performances at Palace.
"But there is nothing to say in this moment because you can imagine like all the plans we have for next season, we speak about behind closed doors," he added. "In the moment when we have to say something we will say something."