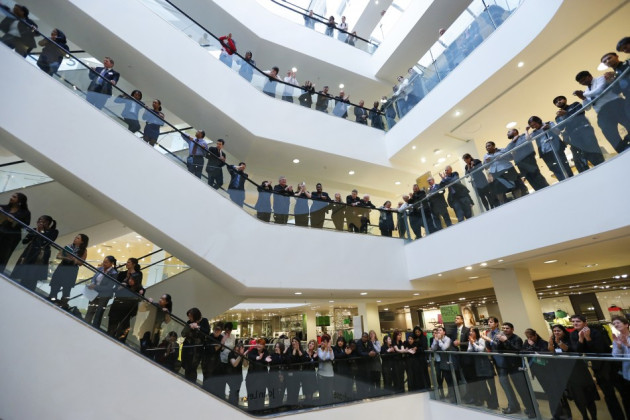 The number of Britons securing permanent staff placements has risen by the fastest pace since April 2011 which indicates that the UK's labour market is starting to significantly recover.
According to a report by the Recruitment and Employment Confederation (Rec) and KPMG, the index measuring permanent job placements hit 57.6, as wages and employer confidence improved. The index is based on the responses from 400 job agencies and cites a number above 50 as an increase from the previous month.
In addition, temporary or contract placements grew significantly and job vacancies reached their highest level for three years.
"The latest figures reveal permanent placements enjoying their highest growth rates for over two years and temporary roles being filled at the quickest pace since Christmas," said Bernard Brown, partner and head of business services at KPMG, in a statement.
"Perhaps the sun has finally come out to shine on the jobs market and economy at large."
Rec chief executive Kevin Green added that "we are now seeing the UK jobs market blast off with the highest number of people being placed in permanent jobs for two years and demand for staff at a three year high."
"The UK jobs market has been agile enough to weather the recession and emerge with more people in work than ever before and has performed considerably better than our European counterparts."
The survey also revealed that salaries for permanent staff rose at their fastest pace for 23 months in June while temporary workers' hourly wages increased by the sharpest level since March 2008.
The report also showed that the availability of candidates for permanent roles declined in June while the availability of temporary workers continued to improve.
Rec and KPMG noted that the government has to do more to address the growing skills gap.
"Roles in engineering and IT are in ever increasing demand as recruiters struggle to source the talent that businesses need to succeed. However more roles, such as sales and digital marketing, have been added to this growing list in the last couple of months and show no signs of disappearing," said Green.