Persimmon: Help to Buy's Equity Loan Scheme More Effective Than Government Guarantee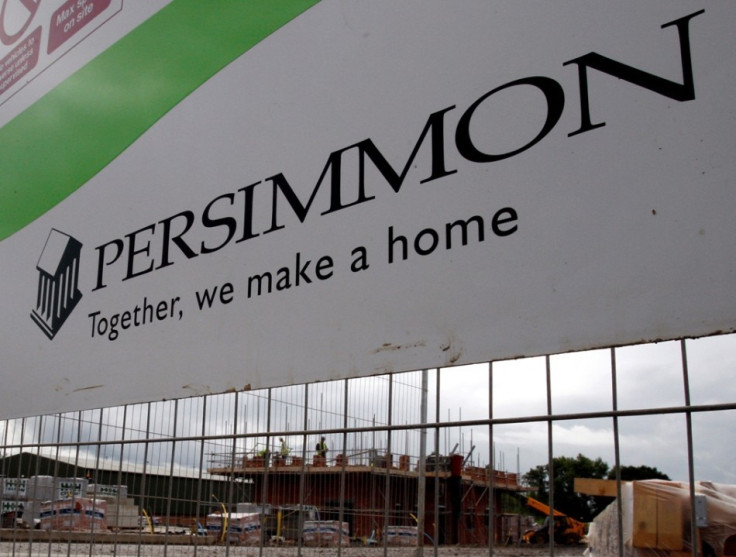 UK homebuilder Persimmon said its sales activity has improved on the back of the government's Help to Buy scheme that provides for reduced mortgage requirements for new-home buyers.
The company noted that visitor levels to its project sites rose about 20% from the previous year, while cancellation rates fell to historically low levels, at about 16%.
Persimmon, which is Britain's largest housebuilder by market capitalisation, said the government sponsored Help to Buy equity loan scheme has proved "particularly attractive" with many home buyers signing up for it. The company sold more than 3,000 homes under this scheme.
"We are fully sold up for the current year and have £650 million ($1bn, €771m) forward sales reserved beyond 2013, a 41% increase on the comparable prior year position (2012 : £462 million)" the company said in its interim management statement.
Muted Impact of Help to Buy 2
The UK government originally launched the Help to Buy scheme to assist first-time buyers to get on to the housing ladder.
Subsequently, it announced the second phase of the scheme extending benefits to existing home owners and accelerated the launch of the second part introducing Government guaranteed mortgages on 8 October.
The scheme helps potential home buyers to purchase a property valuing up to £600,000 in two ways.
1. Mortgage Guarantee: Under this option available for existing and newly-built properties, the government guarantees part of the buyers' mortgage if they have a deposit of between 5% and 20%. It significantly reduces original mortgage interest rates.
2. Equity Loan: Available for newly-built properties, this option allows buyers to take up a government equity loan of 20% of the purchase price, if they have a deposit of 5%. Buyers may source the remaining amount from a traditional mortgage. The equity loan is interest free for the first five years.
Nevertheless, the second phase, which guarantees up to £130bn of mortgages on new and existing homes, is yet to make an impact on the property market with fewer banks enrolling to offer the scheme.
"With only a limited number of lenders involved in this second phase so far the impact to date has been muted due to the higher level of interest rates being charged," Persimmon said.
The homebuilder expects more lenders to enrol for the scheme in the coming weeks and months, resulting in more sales supported by low-cost guaranteed mortgages. Only four British lenders - RBS, Lloyds, HSBC and Santander UK - have so far signed up to the second phase.
"We believe mortgages associated with the Help to Buy equity loan scheme will remain the preferred choice for the majority of customers of the housebuilding industry given that interest rates for this product are significantly more competitive than those available with the Government guarantee," the company added.
© Copyright IBTimes 2023. All rights reserved.