Pesticides Blamed for Soaring Cancer Rates in India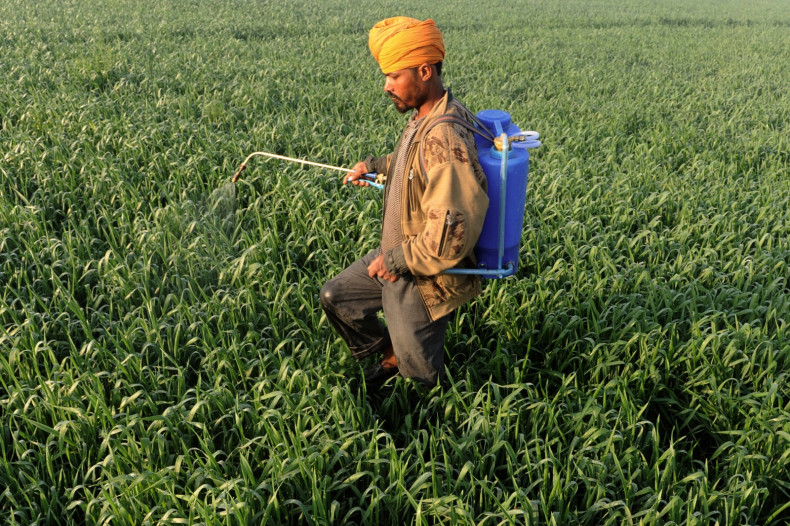 Pesticides used on crops in India are causing spiralling cancer rates, according to health workers.
A doctor at the Acharya Tulsi Regional Cancer Treatment and Research Center in Bikaner hospital, which offer free cancer treatment for the impoverished, said that every day hundreds of people with the disease travelled from miles away seeking treatment.
"Nowadays everything is polluted. People use insecticides and injections to grow more and bigger vegetables," centre director Ajay Sharma told Sky News.
He said that ever day the centre treats 400 patients, and of the 80,000 who sought treatment at the centre last year, many had travelled miles from the Malwa region in Punjab.
In the 1960s, India sought to overcome food shortages by embarking on an agricultural revolution, increasing farming yields through the use of methods including pesticide sprays and fertilisers.
Records at the Health Department of the Government of Punjab show 34,430 people died due to cancer in the last five years: a staggering 20 deaths each day.
Umendra Dutt, of the Kheti Virasat Mission, told Sky News that indiscriminate use of pesticides had caused huge environmental and health damage.
"Punjab is a victim of intensive agriculture based on mechanisation and chemicalisation, and due to this Punjab has a cancer crisis, reproductive health crisis, farmer suicides, debt and water crisis," he said.
JS Thakur, of the Postgraduate Institute of Medical Education and Research, who has carried out extensive research into cancer rates in the area, told the Global Post that factory waste was contaminating water supplies used for drinking and irrigation, also contributing to cancer rates.
In the village of Jajjhar, headman Babar Gyan Das told Sky that cancer rates were so high, its inhabitants were now stigmatized by other communities.
"It's been disastrous for us. Pesticides have killed young men, women and the elderly and the government is doing nothing," he said.