The launch of Google TV in the UK and Europe will probably fail, claims Peter King at Strategy Analytics.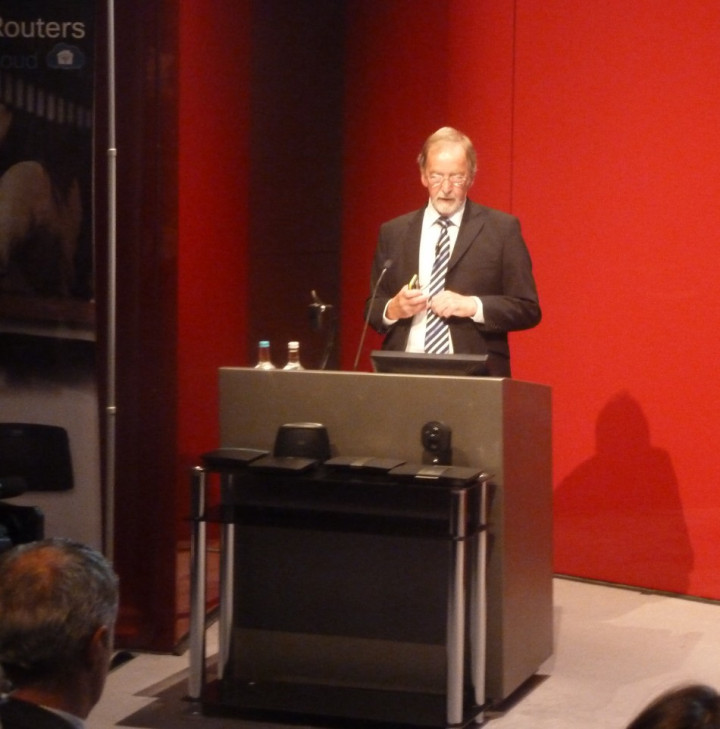 Google announced this week that the Sony NSZ-GS7 Internet Player with Google TV will launch on 16 July, 2012 in the UK and a version including a Blu-ray player will follow in October.
However, King - who is director of connected home devices at Strategy Analytics - says the internet company did not understand what consumers wanted and would probably not have the success it was looking for.
"Google brought out Google TV version one I think in September or October time 2010 and it bombed big time for a variety of reasons," King said during a launch of Cisco networking products in London.
"One reason was it got the whole user experience wrong and the second reason was it got the whole pricing issue wrong. Now it is coming back with announcements of Google two with Sony.
"It probably still won't get it right with Google [TV] two but by Google [TV] three, Google will be a very serious player in the world of TV."
King said the main problem was that consumers expected richer experiences to be delivered by a smart TV and a user interface that requires less effort, not more.
"That was the golden rule that Google forgot," he said. "Google wanted us to lean forward with a double-sided keyboard remote control with tens of thousands of search instructions on our screen and that is not what consumers want. TV is for watching video. It is a lean-back experience."
Despite attempts to include other kinds of activities into the home entertainment experience, King said companies had to remember television's roots.
"The killer app for smart TVs will always be TV. Lots of people have tried to prove differently and everybody has failed," he said.
According to Strategy Analytics, people did not use many apps on the TV because they like familiarity and the company's reasearch found that the interface was too slow and frustrating to turn them away from the norm.
"They are disinclined to want to search. They don't want to go off surfing because it is a slow and painful thing. So they like what they are used to, that familiarity," he said.
He also felt that companies had musunderstood the average consumer's needs when it came to the amount of choice they were given.
"A mistake that people made - and it was made with the Google TV - was to have 25 different categories of apps," King revealed.
"You were supposed to be searching and discovering content whilst you are lying back on your couch and that is just far too much. Consumers want some choice but they want that choice to be limited and manageable."
In one bright spot for the future of connected TVs, Strategy Analytics' research pointed to a change in consumer habits.
King said that cost, size, picture quality and the question of LCD or plasma used to be the key factors when buying a TV.
"However, we made an interesting discovery that six months after buying a smart TV the connected feature became so important to users it became the single most important thing in their next purchase," he added.