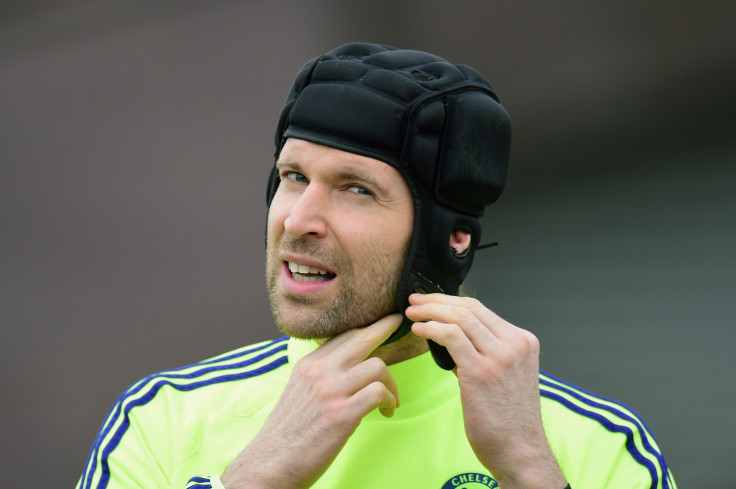 Arsenal's move for Petr Cech has gone into a limbo and shall hinge on the decision of Chelsea owner Roman Abramovich, according to the Daily Telegraph.
Jose Mourinho has repeatedly expressed his dissatisfaction at Chelsea selling their best players to their direct rivals, but may be rebuffed by Abramovich, who wants to reward Cech for his uninhibited services to the club. Thibaut Cortouis' arrival has heavily restricted Cech's involvement in the first XI, which has not gone down well with the Czech Republic international.
The 32-year-old wants to move out of the club for want of better opportunities and Arsenal gives him an option to stay in London, where his family is settled. Moreover, he also has the option of playing the Champions League with Arsenal. Besiktas, Inter Milan and Roma are among the other teams interested in his signature, but the veteran goalkeeper wants to stay in the country, if given a choice.
It was previously reported that the player will be given an option to have a say in his transfer but Mourinho's recent comments regarding the player suggest that all is not well on that front.
"One thing is José Mourinho and another is Mr Abramovich, and another thing is the board, because the board is a little bit of me and a little bit of other people. If it was me, if it was my decision, the decision is Petr to stay. That's it. It would be my decision for Petr to stay. Even against his will? Yes," Mourinho said.
Meanwhile, Arsene Wenger is yet to make a decision over the futures of Wojciech Szczesny and David Ospina in the summer and is willing to wait it out until the rest of the season. Szczesny's antics have earned him a place on the bench in the Premier League, while Ospina's error against Swansea cost the Gunners three crucial points in the race for a second spot.
It has been widely debated by pundits that the Gunners need a top goalkeeper to challenge for the title and Cech would be a massive step forward in that regard.