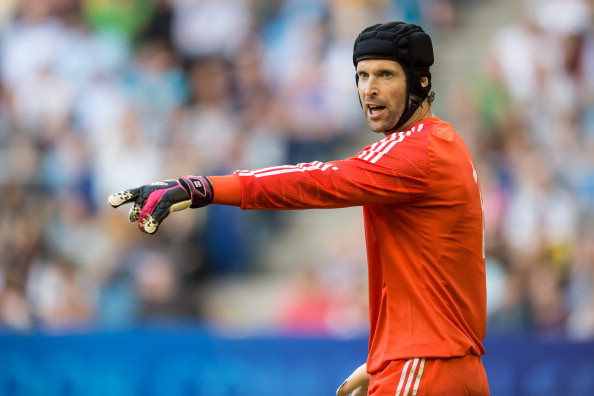 Petr Cech will leave Chelsea if he continues to play second fiddle to Thibaut Courtois, according to former Blues shot stopper Carlo Cudicini.
Courtois has enjoyed an impressive start to the season as Chelsea's new no.1 choice in goal and is likely to be selected ahead of Cech once again in Saturday's clash with Everton at Goodison Park.
Mourinho acknowledges that the long-serving Blues keeper is not happy with the current arrangement that leaves his future at the club in real jeopardy.
Cudicini served as Chelsea's no.1 for three years until Cech's arrival from Rennes in 2004, but remained at the club as their second choice for another five. However, the Italian doesn't see his former teammate adopting a similar attitude and has tipped the 32-year-old to seek a move to a club where his talents will be appreciated.
"I decided to stay but that doesn't mean Petr will do the same," Cudicini told the Evening Standard. "Every situation is different. I was the no.1 for three years when Petr arrived but I didn't have the same pedigree Petr has now. He can go anywhere; any team in the world will take him but it was different for me.
"A goalkeeper of his calibre will try to win the no.1 jersey back but if Courtois does his job well and keeps it, then I don't think that Petr will stay. It might be in January, it might be the end of the year but I don't see him staying. That's my idea but I might be wrong."
Mourinho has praised Cech's attitude during his time on the bench and believes he and the other members of his squad will have their opportunities once the Champions League campaign begins.
"This period is hard for them, for me, because it's a period with one match per week," Mourinho said last week. "So the first three matches, they clearly feel that some are playing more and some don't.
"But September, League Cup, Premier League, Champions League, three matches a week, everyone playing, rotation, resting, decisions ... that's an easier period for them and an easier period for me in the sense everyone feels much better."