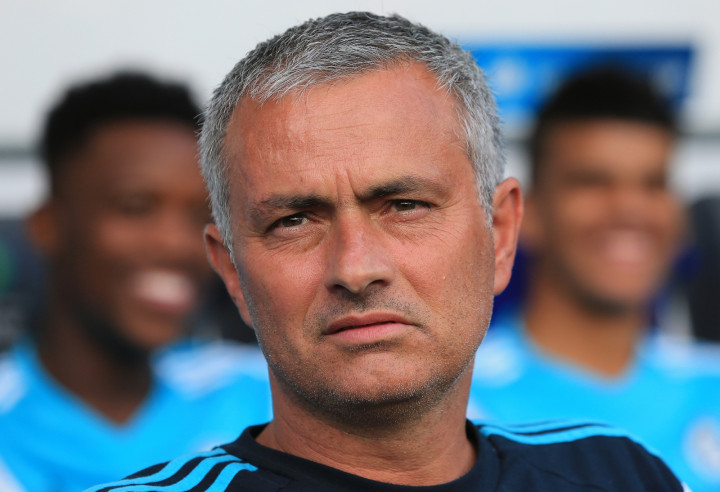 Jose Mourinho has not spoken to Fernando Torres about his Chelsea future but suggests he will allow the player to leave the club if he desires.
Torres has been heavily linked with a move to Milan before Monday's transfer deadline day with first team opportunities likely to be rarity following the arrival of Diego Costa and the return of Didier Drogba.
The Blues manager insists the player has not told him he wants to leave Stamford Bridge, but admits the Spaniard could leave if he requests a transfer.
"He didn't speak with me," Mourinho told a press conference. "We as a club need three strikers to face the season. He is one of them. I like him a person and as a player so if he wants to leave it is something he didn't say to me. For this moment he is our player.
"If he wants to leave it is because he wants to try a new life, a new club and a new league. If he wants to leave it is because he wants to try and be happier than here in the last couple of years.
"This is a very human club in the way we approach these kind of situations, so if he comes to us in the coming days any possibility will be analysed by the club for the best decision for him."
Chelsea's requirements to meet a home grown quota set out by the Premier League and Uefa requires them to sell one foreign player before the window closes.
Mourinho admitted this is something the club will have to resolve but he may leave the decision until the 11th hour on deadline day.
"At this moment we are doing nothing because the market is closed for us. We have our squad, we like our squad, it is not perfect because no single squad is perfect but it is one we like. Minus one foreign player, unfortunately that is compulsory.
"We need to [sell a foreign player] because of the rules. It is such a difficult decision that it could happen one second before the end of the market."
Despite uncertainty surrounding his future, Torres could be in line to feature against Everton on Saturday with Diego Costa a real doubt. The Spain international suffered a hamstring injury this week, prompting reports he was facing six weeks on the sidelines.
Costa has not trained for the past two days but Mourinho believes he could feature on the bench against Everton on Saturday.
"In this moment I can't say much we are trying to get him ready to play tomorrow. He didn't train for the last two days. Today we must make a decision to select him or not. He has today a light training session to see if the reaction is positive. If so he will come with us to Everton and maybe sit on the bench.
"If it isn't positive obviously we don't select him, in this moment I don't know much."