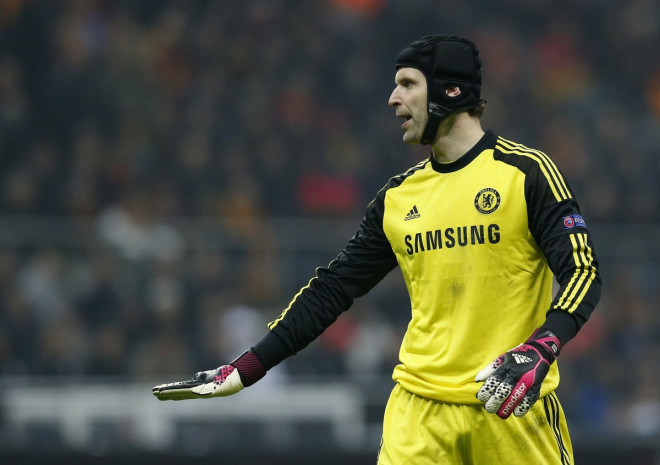 Chelsea goalkeeper Petr Cech declares that he will not be intimidated if Thibaut Courtois returns to compete for a place in the first team at Stamford Bridge next season.
The Belgian international is currently in his third season on loan at Atletico Madrid since signing for the west London club in 2011. Earlier this week, Courtois admitted that he would make a decision about his future in the coming weeks after revealing his desire to either continue plying his trade at the Vicente Calderon or return to Chelsea.
However, Courtois has declared that he wants first team football next season. Cech insists that the 21-year-old's hunger will not usher him away from being Chelsea manager Jose Mourinho's number one choice in goal.
The Czech Republic international cites the example of recent defensive acquisition Kurt Zouma, who is sought as a long-term replacement for skipper John Terry.
"If, on the first day of pre-season, Thibaut Courtois is here, he is here. If he is not, he is not. It does not change anything. I will still have to do better than whoever else is here, to keep my place," Cech told the Daily Mail.
"It doesn't change anything for me. You could ask John Terry or Gary Cahill about the very promising French central defender bought by the club. If he comes back and he's better than me, credit to him, well done to him, but who knows? I'm not afraid."
Cech is also wary about not being able to maintain his performance at the highest level and losing his place in the first team some day. But, the 31-year-old insists that he will continue to fight for his place till the time he is incapable of doing so.
"I am not playing because my name is Petr Cech. I'm playing because I've been playing well and because the manager thinks it improves the team with me in goal. I've never had a manager who would just put me in the goal because everybody was used to seeing me there," Cech explained.
"I'm not a fool to think I've been here 10 years and I'll be here another five, just because. There will come a day when somebody comes along who is better than me. That's it. But my everyday fight is to avoid that as long as I can. This is football life. Let's see," he concluded.