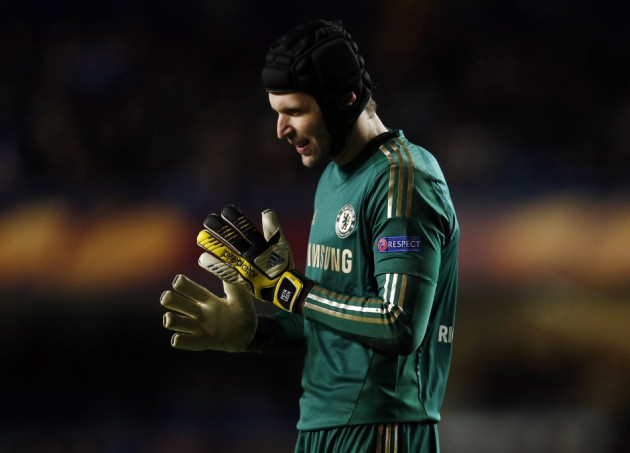 Chelsea goalkeeper Petr Cech refuses to give up hope of Wayne Rooney joining Chelsea this summer despite Manchester United turning down the his club's opening bid for the striker.
The Blues yesterday confirmed they have submitted an offer for the 27-year-old that was swiftly turned down by the Premier League champions who insist Rooney is not for sale, despite the continued uncertainty surrounding his future.
Dissatisfied with the prospect of once again playing second fiddle to Robin van Persie, Rooney is seemingly prepared to end his nine year stay at Old Trafford. While Arsenal also remain in the equation, Jose Mourinho is determined to sign his last remaining transfer target this summer, a prospect met with enthusiasm by Cech.
"Wayne Rooney is a great player but, at the moment, he is a Manchester United player" Cech told The Guardian. "We'll see what's going to happen. He's a great player. Let's see.
"You always want to have the biggest and strongest squad so you can challenge for titles. That's why you have a manager and sporting director to take care of that, and all you (as a player) have to do is the work on the pitch.
"We already have a few more players in and a great squad. If the manager doesn't think we have enough he will try to get players in. It is only his decision. In football things are changing every day with every squad. As time goes on, every team make some changes. Anything can happen."
Chelsea have already made astute moves in the transfer market, securing deals for long term target Andre Schurrle, Dutch starlet Marco van Ginkel and veteran goalkeeper Mark Schwarzer. But having missed out on Edinson Cavani who joined Paris Saint Germain this week, the club are still in the market for an established striker.
Reports yesterday suggested that such is Chelsea's determination to sign Rooney this summer that they were prepared to offer one of their best performers of last season in David Luiz or Juan Mata as part of a deal. However, the club swiftly dismissed such claims.