Petra Kvitova reveals 'best Christmas present' after leaving hospital following knife attack
Kvitova suffered severe injuries to her left hand after being attacked with a knife by an intruder.
The Czech tennis star has been ruled out of action for six months.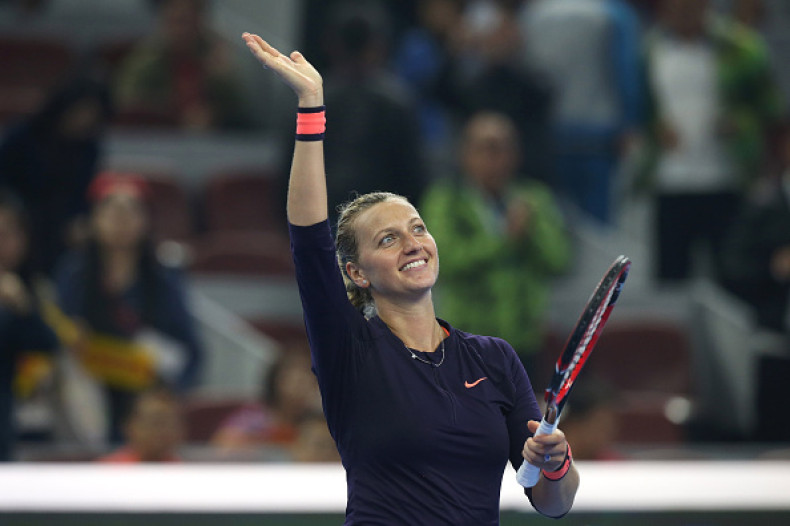 Petra Kvitova spoke publicly for the first time after the brutal knife attack that left her needing surgery to fix major injuries sustained on her dominant left hand.
The two-time Grand Slam winner has been ruled out of action for at least six months by doctors, but vowed to come back stronger. Kvitova told reporters she could move her fingers on her left hand during a session with the doctor describing it as the "greatest Christmas present" she could have asked for.
The 26-year-old Czech Republic star was attacked by an unidentified intruder in her building on Tuesday (20 December) and required four hours of surgery on her hand. Speaking with a heavily bandaged left arm, the world number 11 thanked the medical staff, police, her family and the public for the outpouring of support she received. She made it clear that she is fully focused on returning to the tennis court as soon as possible.
"I'm happy to tell you I'm feeling well. The medical staff, the police, my family and my team have all provided me with amazing support in this difficult situation," Kvitova was quoted as saying by Sky Sports.
"I want to thank each and every one of them for the important part they have played in the past four days. I have been overwhelmed by the flood of messages and love I have received from the tennis family, fans and the public — thank you.
"While what happened to me was very scary, I do not see myself as a victim, I do not feel sorry for myself and I will not look backwards," she added.
"I will use all my energy to focus on my recovery and I will do everything I can to return to the sport I love as soon as possible. Yesterday morning, during a session with the doctor, I was able to move the fingers on my left hand. This to me is the greatest Christmas present I could have asked for," the world number 11 explained.
"I am now looking forward to spending time with my family and I ask for privacy and peace as I start my journey towards a return to the tennis court."